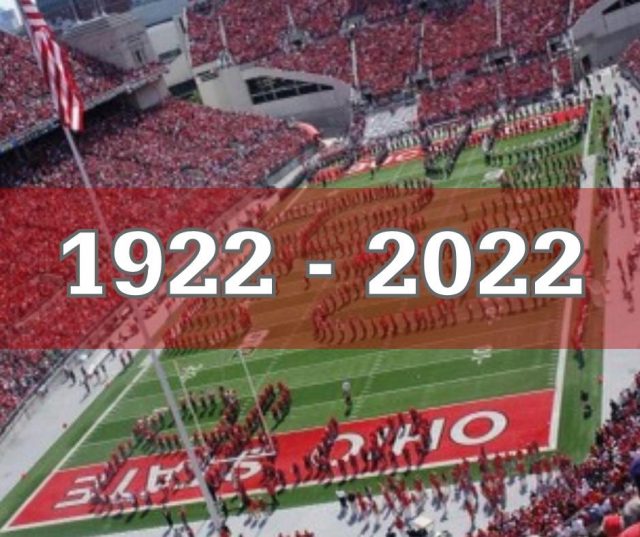 COLUMBUS – Tonight's game against Notre Dame is already exciting, adding that this game is significant in celebrating 100 years of Ohio Stadium history.
The original 66,000-seat stadium was built for 1.3 million dollars, and on Oct. 7, 1922, the first game kicked off, Ohio State vs Wesleyan before 25,000 people.
The excitement around the new stadium pushed an overflow of 71,138 people during the October 1922 Michigan game, making the college realize that they would have to expand almost immediately.
Since then Ohio State has expanded several times and last renovation closed off "The Horseshoe" at the south end, adding over 30,000 more seats to a 2022 capacity of 102,780. Ohio Stadium is one of the largest stadiums in the world and the fourth largest on-campus facility in the nation. It is listed on the National Register of Historic Places.
Starting Aug. 20, University Archives will sponsor "A Walk in Our 'Shoe: 100 Years of Ohio Stadium" at Thompson Library. The free exhibit will focus on the history of the stadium with historic uniforms and memorabilia from Buckeye coaching legends.
"Ohio Stadium holds a special place in the hearts of all Buckeyes and it is a place of historic significance," said President Kristina M. Johnson. "Families have celebrated a loved one's academic achievement here, champions have been crowned here and it has helped so many of us fall in love with what it means to be a part of the Ohio State community. We are so excited to enjoy 100 years in the 'Shoe with thousands of our closest friends and we look forward to the celebration ahead this season."
(2) Ohio State Buckeyes play at home vs (5) Notre Dame for the first game of the year.
More info on the history of the stadium can be found here: https://ohiostatebuckeyes.com/100-years-of-ohio-stadium/