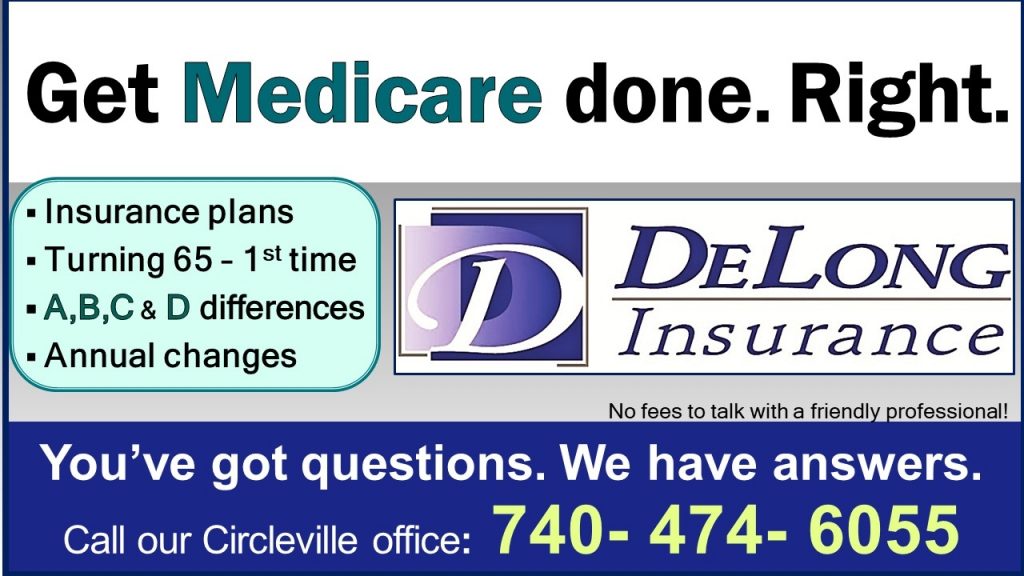 PICKAWAY – A Franklin County chase ended in Pickaway County last night after a man refused to stop for law enforcement.
According to reports, the high-speed chase started at the south end of Columbus close to South High Street (US-23) and then started coming south towards the Franklin County line. Sheriff deputies called ahead to Pickaway county for assistance.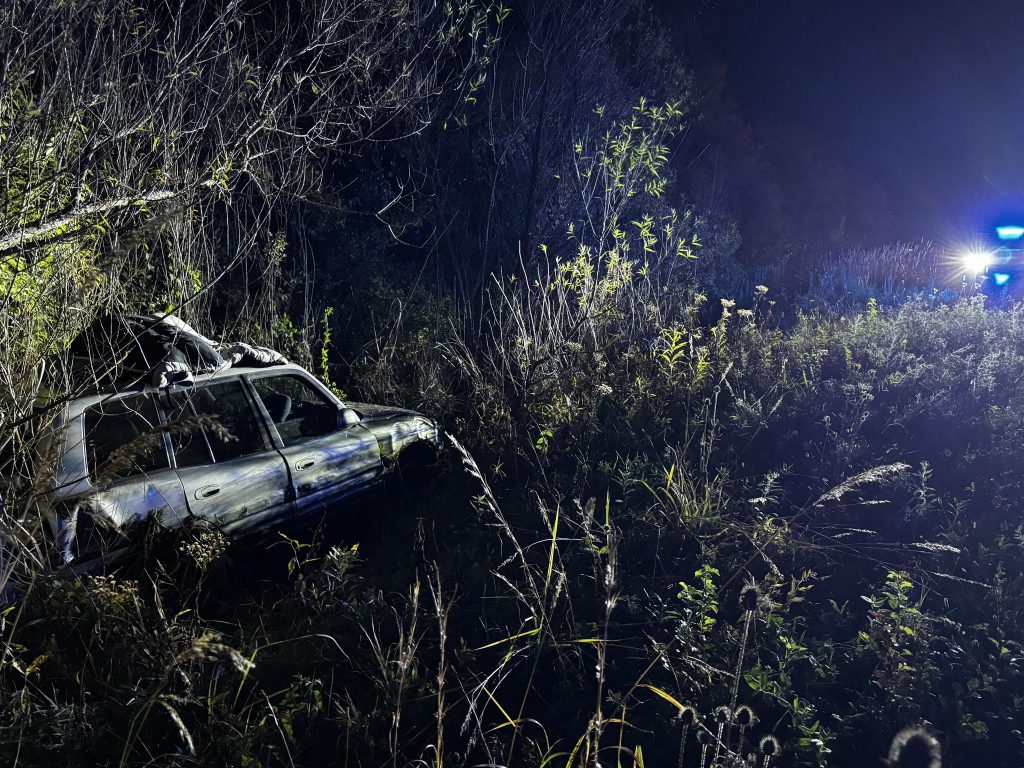 When the Toyota Rav-4 crossed the Pickaway county line Pickaway Sheriff's Department and Ohio State Highway Patrol joined the chase. While chasing the suspect several callouts were for law enforcement in position to spike strip the suspect that went from high speeds to just under the speed limit of around 55 mph. In South Bloomfield, spike strips were attempted but the suspect was able to avoid the tire poppers and when he got outside of the village he put his foot to the floor. Speeds continued at triple digits as the man headed south on US-23 coming into the Circleville area.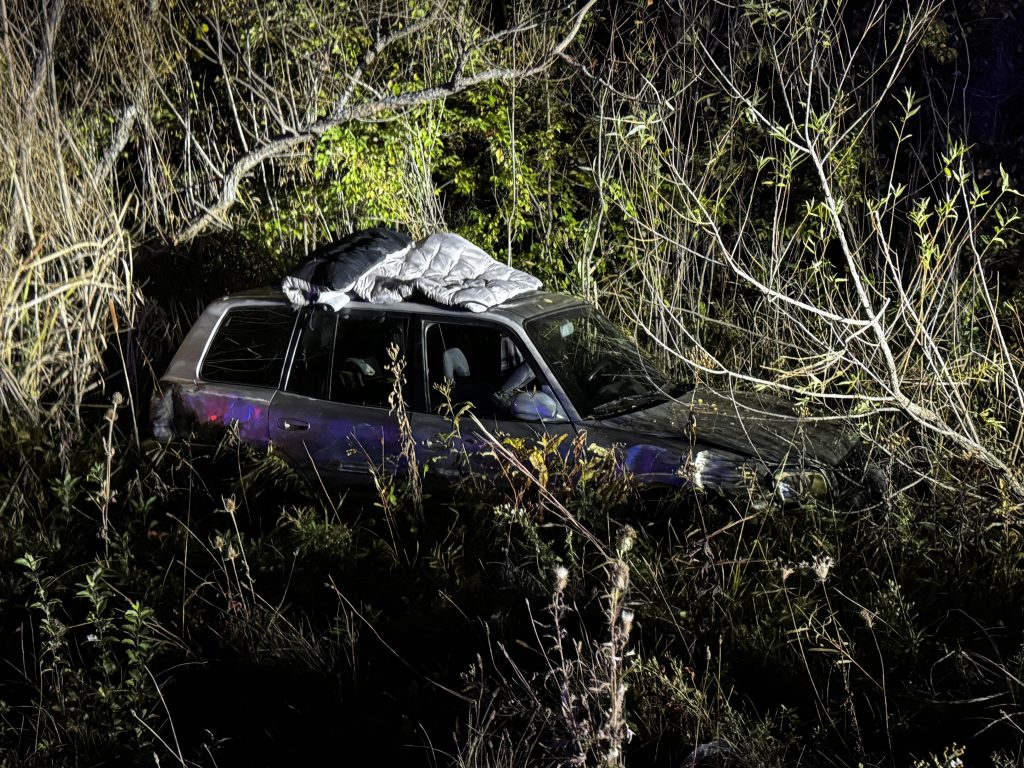 The suspect then turned onto the connector road by Sheetz in Circleville jumped the curb by Mcdonalds hit the connector road again and turned Northbound on US-23 heading towards Columbus. In the area of Low-Cost Cars, the suspect attempted to ditch the officers by driving off the right side of the interstate, but when he did he lost control slid sideways rolled the SUV over, and into the tree line.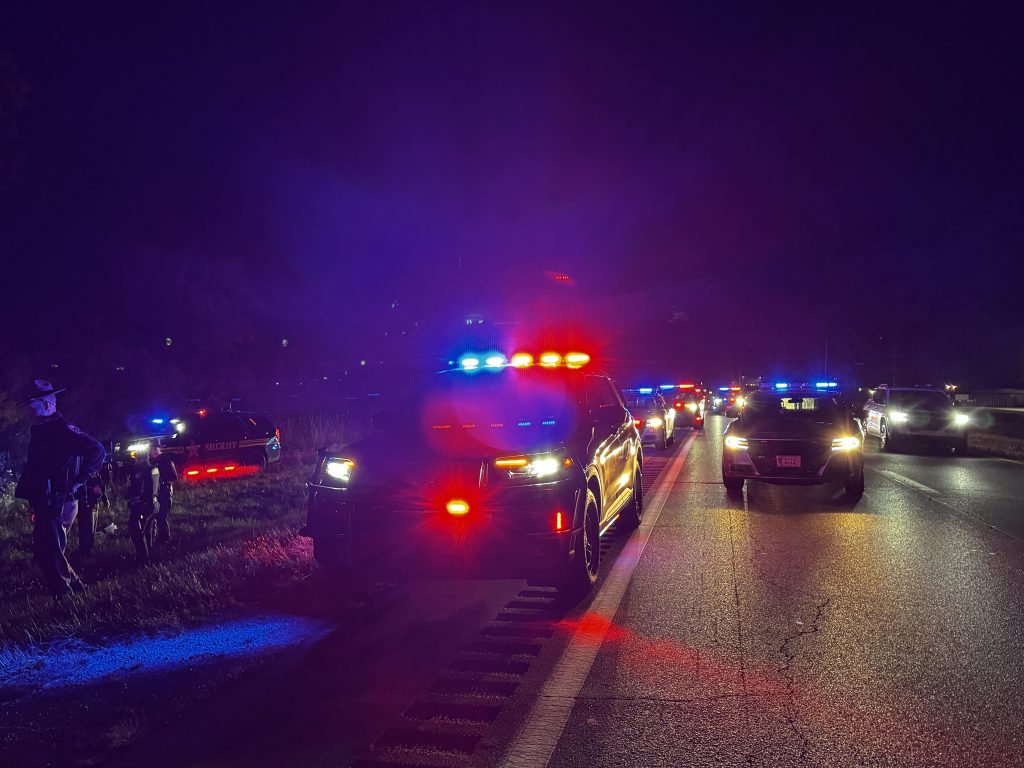 The suspect identified as Micheal Hudson was arrested, he sustained some injuries, mostly minor after the crash and was transported by Pickaway Township ambulance to a Franklin County hospital before being taken to jail.