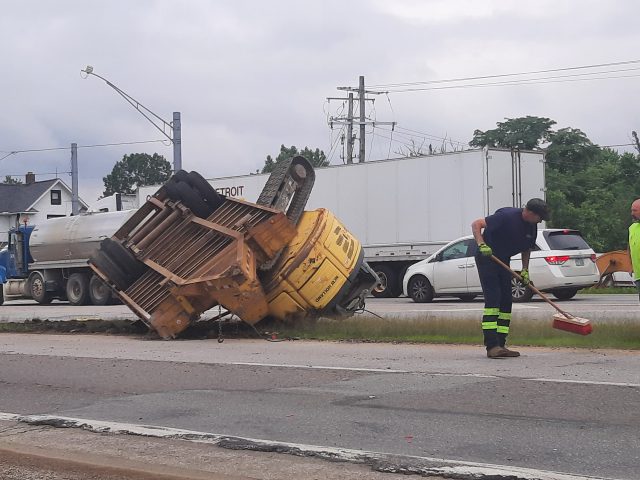 Pickaway – Traffic was impacted during the morning rush hour on US-23 after a morning crash that involved heavy equipment.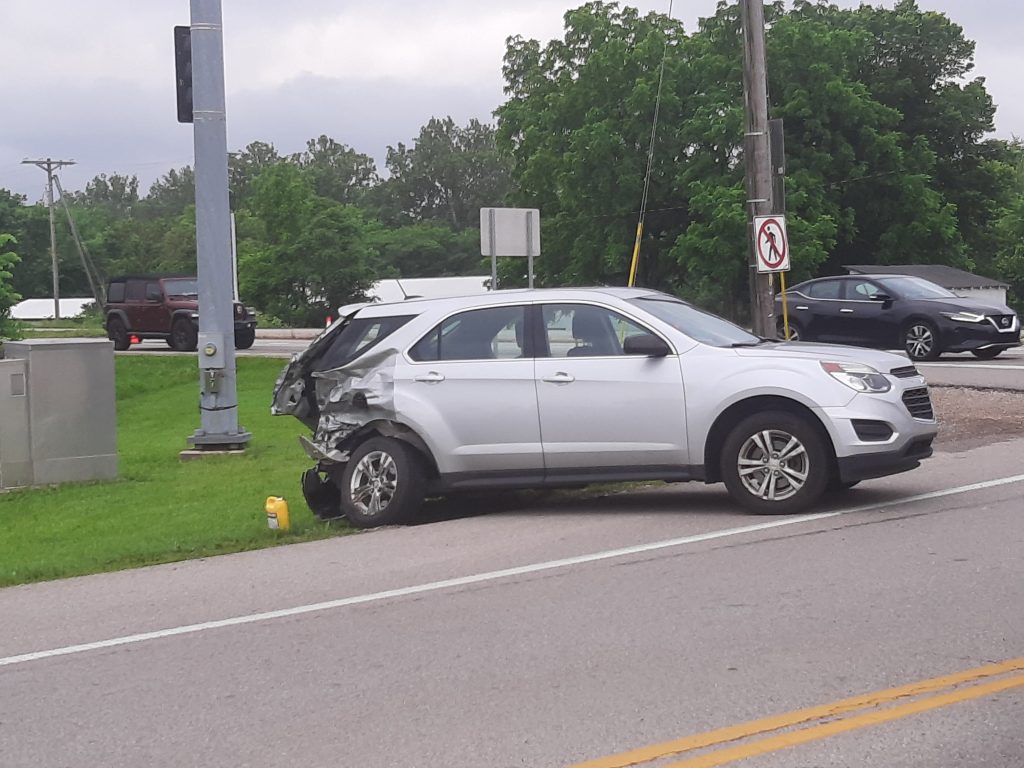 According to Pickaway County Sheriff, the grey Chevy was traveling South and was turning left/West onto 762 and the truck was traveling North when the collision happened. The grey vehicle ended on the Northbound side of the roadway and the dump truck with a trailer ended in the median. The trailer overturned with the heavy equipment on it.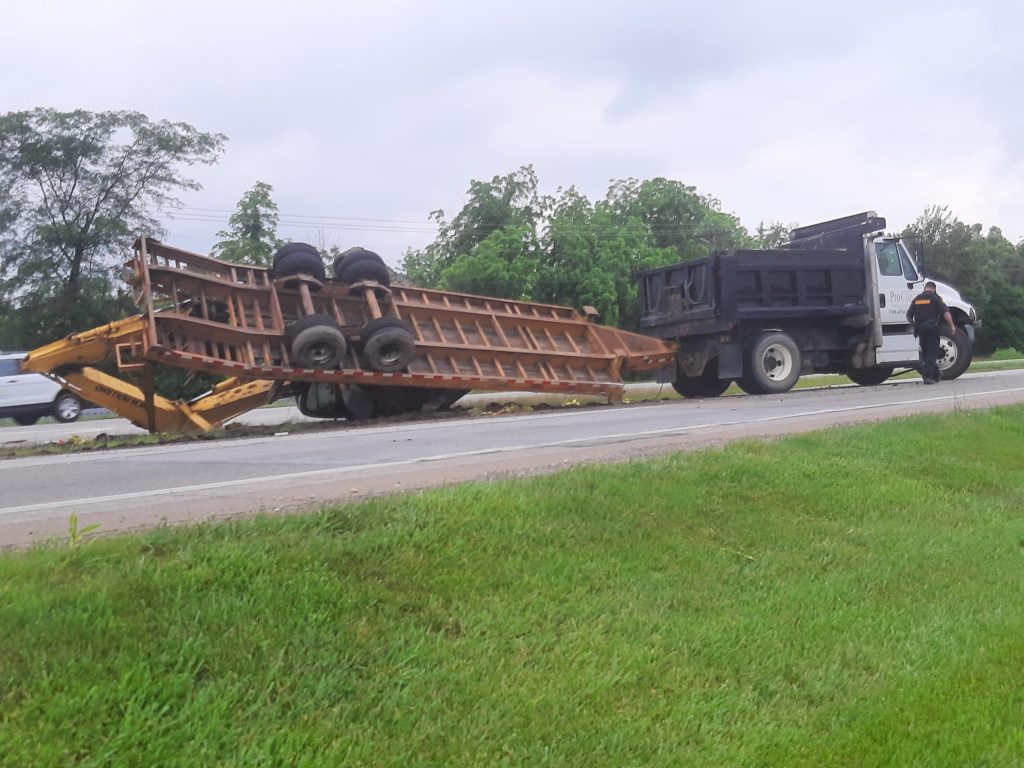 It took several hours with the North lane closed while heavy towing equipment was called in to separate the heavy equipment from the trailer to remove it from the roadway.
The crash remains under investigation by the Pickaway County Sheriff's Dept. No injuries were reported.