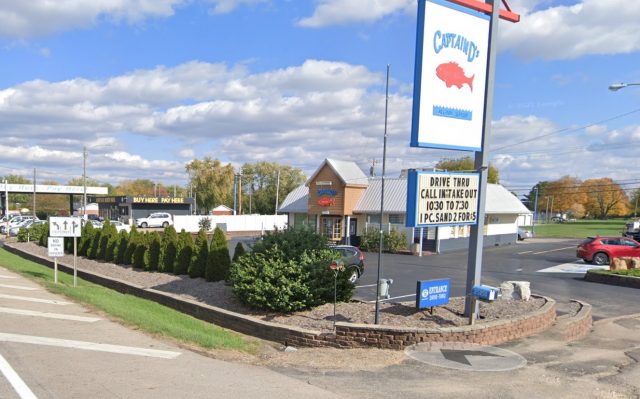 Pickaway – Around 1:30 emergency crews were called to the scene of the local Captain Ds located at the intersection of US-23 and Tarlton road.

When crews arrived they found smoke emanating from the roof inside the building. Pickaway Township quickly called for mutual aid from several stations.

"Upon arrival Asst. Chief Brown did a 360 of the build finding smoke to be coming out the front doors, quick work by interior crews found the fire to be on the B side of the structure in the upper wall. Crews opened up the ceiling and wall and quickly extinguished to fire with minimal damage done. Overhaul was completed and smoke was cleared out of the building. We would like to thank our mutual aid today for assisting us," said the department in Facebook.
,