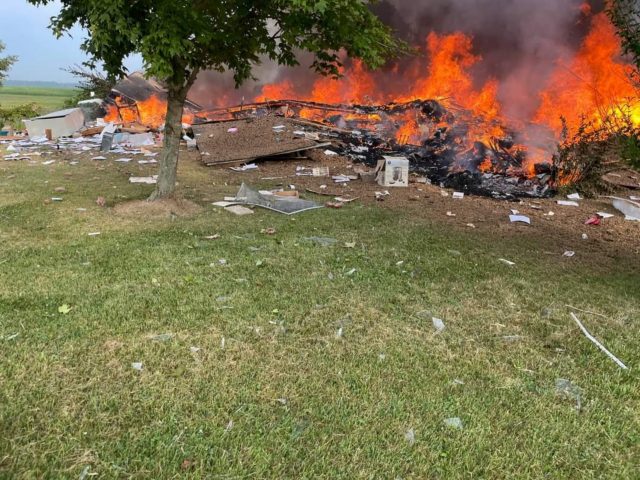 Fayette County OH- Scioto Post broke the early morning tragic news regarding a home located in the 1900 block of Good Hope-New Holland Rd SE.
Officials have now released more information regarding the possible blast that reportedly has killed one person and critically injured another.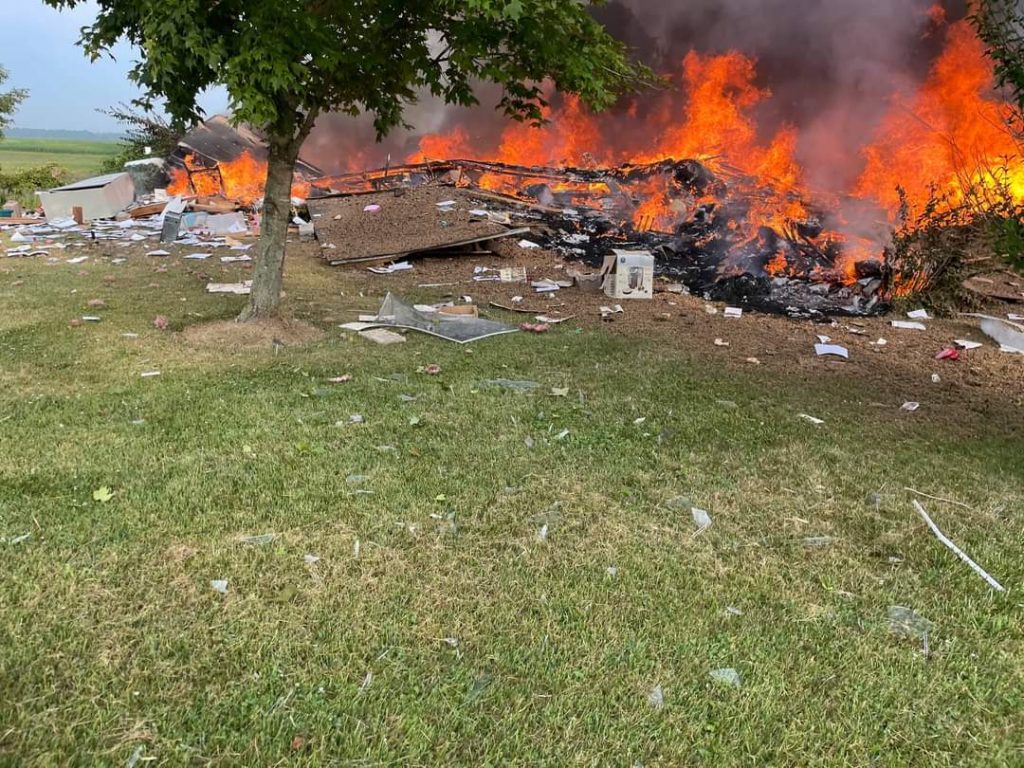 The reported explosion occurred just before 8:00AM as reported HERE, but the new details are being released and local people are speaking about hearing and even feeling the blast from miles away.
The names of the victims have not been released at this time but Scioto Post has them in our thoughts today.
Below is an official release from the Fayette County Sheriff's Office.
"
The Fayette County Sheriff's Office received calls reporting a home explosion shortly after 7:30 a.m. on Saturday morning in the 1900 block of Good Hope-New Holland Road in Marion Township which is located in eastern Fayette County.
Upon the arrival of first responders, firefighters found the remains of a structure heavily involved in fire and a debris field surrounding the perimeter that was consistent with an explosion. Initial reports indicated that two occupants were inside the home at the time. One of the occupants was located and airlifted to a Columbus area trauma center for medical treatment. The second occupant was unaccounted for. Multiple firefighters from Pic-A-Fay (New Holland) Fire Department, Washington Fire Department, Wayne Township Fire Department, Concord-Greene Fire Department, Tri-County Fire Department (Mount Sterling), Southwest Pickaway Fire Department (Williamsport), and the Circleville Fire Department responded to the scene, worked to extinguish the fire and conduct a search and rescue operation. Shortly after 10:00 a.m., first responders located the second occupant within the structure debris who was pronounced deceased by Fayette County Deputy Coroner Dr. Brad Dickson.
Investigators from the State Fire Marshal's Office were contacted and have arrived on scene to conduct their investigation into the cause of the explosion.
Others responding and assisting at the scene were Fayette County EMS, Fayette County Emergency Management Agency, and Box 65 units from Fayette & Pickaway counties.
Names of the occupants are being withheld at this time and will be made available at a later time."
"People are going to copy your stuff, if you make a great product."