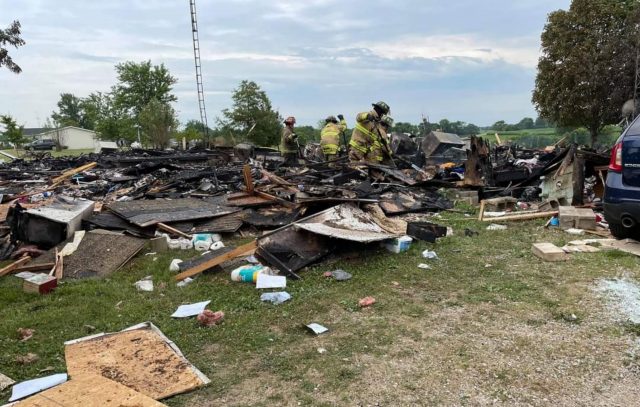 Our original breaking news article can be read HERE.
Information below was provided by the Fayette County Sheriff's Office.
UPDATE**
The victim that died in the early morning home explosion on Good Hope-New Holland Road has been identified as 70-year-old Patricia Miller.
Her husband, identified as 71-year-old Ted Miller was injured in the explosion and was airlifted to a Columbus area trauma center. Mr. Miller's condition is unknown at the time of this update.
Members of the Pic-A-Fay Fire Department, sheriff's investigators, and the State Fire Marshal's Office are collaboratively working to determine the cause of the explosion.