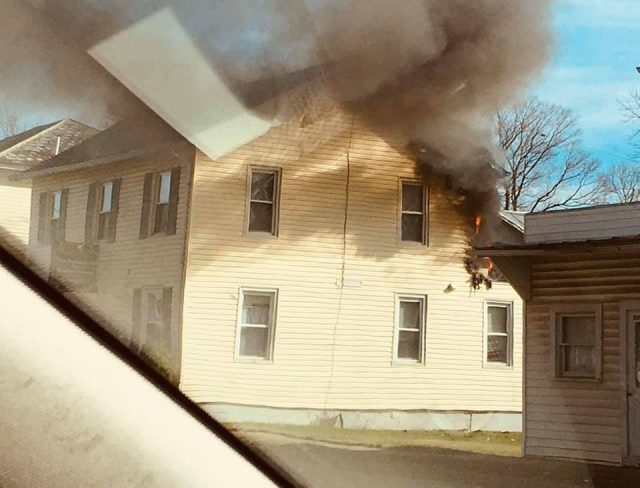 FAIRFIELD – Fairfield county fire crews have been busy the last few days fighting three major fires. One of todays fires displaces seven people.
The first fire of the day today was at around 2 pm in the 1200 block of West Market Street of Baltimore, Ohio. A total of eight agencies responded to a fire that was a second alarm because of where it was located within the city.
The home according to fire fighters was a older home and went up quickly, but they were able to knock it down within a hour. No one was upstairs when the fire started, but their were several people in the downstair apartment that were able to flee without injury.
A total of seven people were displaced in the fire today, five adults and two children. Red cross was on scene to give aid to those people. It is unknown if they can rehab the home at this time.
The fire is still under investigation pending fire marshal inspection.
This is the second fire within 24 hours, more on the other fire here:http://www.sciotopost.com/structure-fire-lancaster-destroys-home/