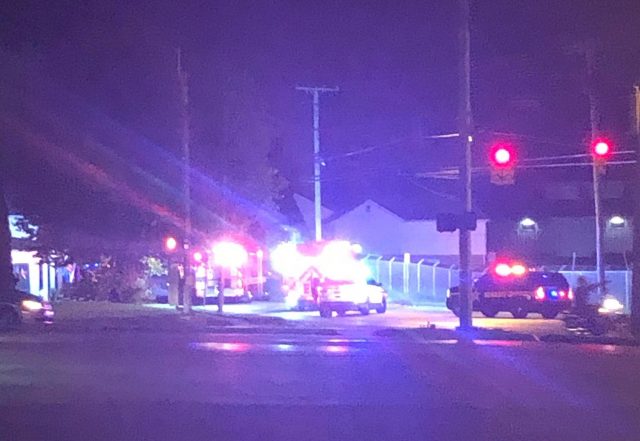 Circleville – A man was charged after hitting a man in a wheelchair over the weekend
On August 6, 2022, the Circleville Police department and Circleville Fire/EMS were dispatched to the area of Lancaster Pike and Fairview Blvd in reference to a hit-skip accident that involved a pedestrian in a wheelchair and a car. When they arrived they found a man in a wheelchair that said that he was hit on the sidewalk and was thrown from his wheelchair but only had some minor injuries. EMS arrived on scene and transported the man to Berger ER with minor injuries.
When police started asking questions about what happened they received conflicting stories. A woman who had returned to the scene said that she had hit the man in the 2003 Honda and had left the scene because she had to pee and had gone home, to return shortly afterward. Her boyfriend identified as Aaron Alderman never left the scene after the crash.
After more witnesses came forward and conflicting stories on who was driving the vehicle, the woman reversed her story and told police that her boyfriend Aaron Alderman was driving the vehicle when the crash occurred, but he was suspended, and didn't want him to get into trouble.
Aaron Alderman was charged with Driving under suspension and with Obstruction of official business.
In the report after taking the man into custody before Aaron was
transported, when the officer opened the cruiser door to hand Aaron his ticket and found Aaron unresponsive and laying across the seat. EMS was called for the man and he was transported to the local hospital.