PICKAWAY – Bystanders jumped into harm's way, over half a dozen men and women, to save someone who most likely wouldn't have made it if it wasn't for their fast action.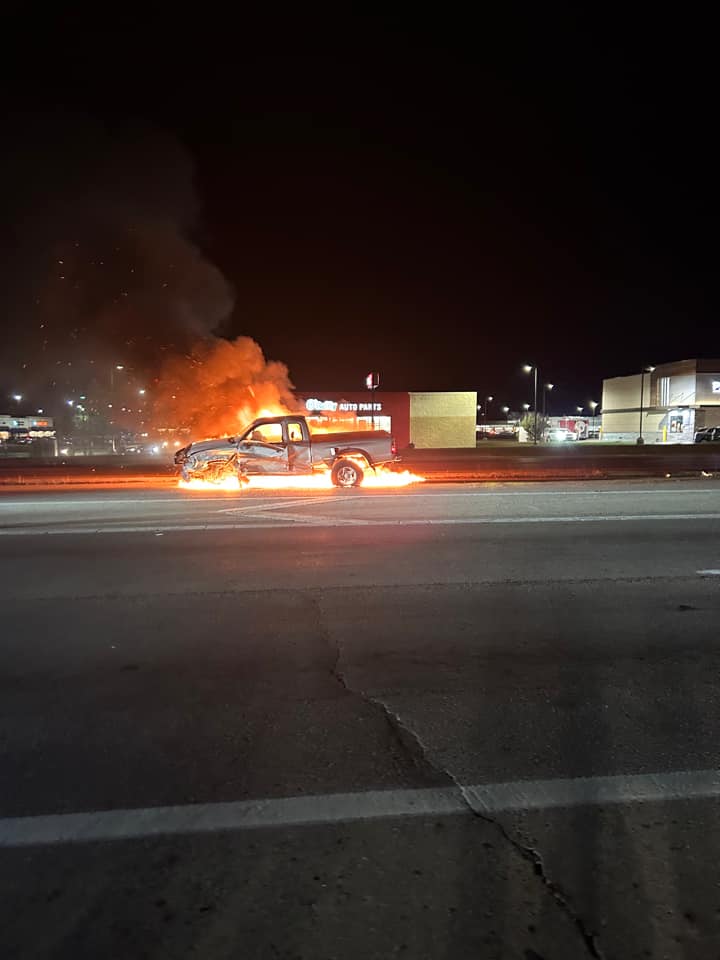 Around 6:15 pm on Friday, December 17th a two-car crash occurred in the intersection of US-23 and Sperry roadway. A busy intersection this time of year for Christmas shopping with major retailers in the area.
Witnesses told Sciotopost that right after the crash happened, the truck burst into flames, and all of a sudden bystanders flew into action.
Rob Dolby posted that he was in the line at Burger King when he said he saw the truck skid across the road and then burst into flames. His wife said he's not getting out. That's when Dolby jumped into action. Dolby accounts what happened next, more than a half dozen men and women running into danger to save a life.
One of those people was an off-duty Franklin County firefighter who was at Roosters, Andrew Moe Morales who said on Sciotopost that it was great timing for him to be there getting wings at Roosters.
Employees from Burger King left the restaurant to help and were part of the group that helped the man while they waited for Emergency crews.
Witnesses on the scene reported that those half dozen or more people couldn't open the door due to the damage in the crash and they couldn't break the window with the tools that they had, so they forcefully bent the window frame of the truck to remove the man from the burning vehicle.
The man was transferred to local hospitals with some injuries but they weren't as significant as what would have happened if the community wouldn't have jumped in.
Pickaway County sheriff's office reported that it was a rear-end collision that caused the crash, and they were unsure at the time of posting exactly what happened, that it was still under investigation. The occupants in the other car had bumps and bruises and were checked out on the scene.