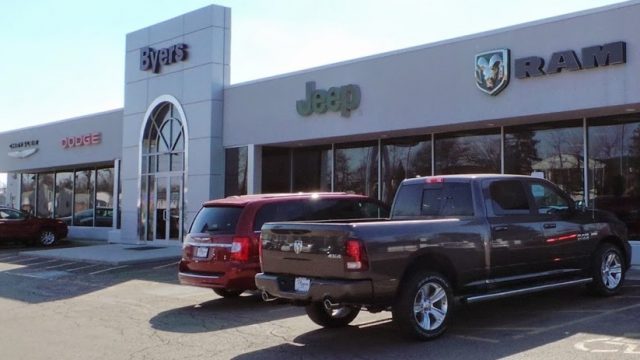 Columbus OH- Dispatch has put out a "BOLO", be on the lookout for an unmarked Ohio State Highway Patrol vehicle that has been stolen.
The vehicle is described as a 2019 Ford Expedition Max XLT with license plate GKR-6621, it has tinted windows with front and rear emergency lights, also silver rims with black edges.
There were 8 other vehicles stolen in the heist during the early morning hours of 12-06-2020 from Byers Chrysler Jeep Dodge Ram at 465 S Hamilton Rd, Columbus, OH 43213 . White Hall police are investigating the thefts.