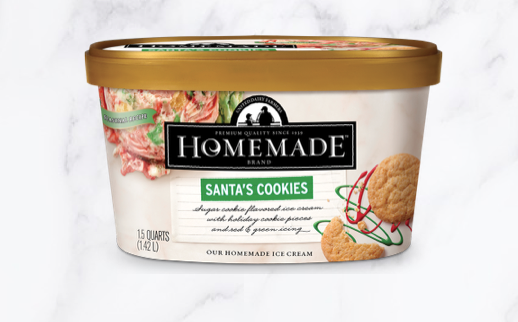 USA – United Dairy Farmers is selling a cookie packed ice cream for the season.
Called Santa's Cookies the ice cream according to the website is blended with freshly backed sugar cookies, rich decorative icing, and powdered sugar.
Its available at local stores by the scoop or by the gallon.