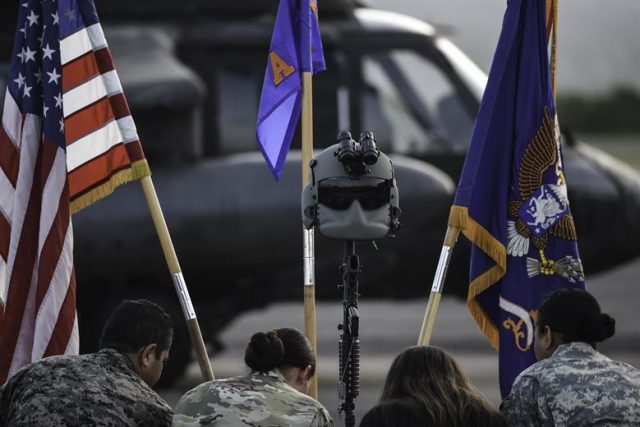 AFGANISTAN – NATO has issued a statement that a U.S. Service Member has been killed today Monday September 16th. No other details have yet to be posted on the death at this time but, this makes the 17th combat death in Afghanistan this year.
Late last week President Trump called off peace talks with Taliban to attempt to end Americans longest war.
A total of 2,400 Americans have lost their lives in the 18 year war. Around 20,000 American and allied troops are stationed in Afghanistan.
Last week A U.S soldier died in Kabul, Afghanistan by a car bombing.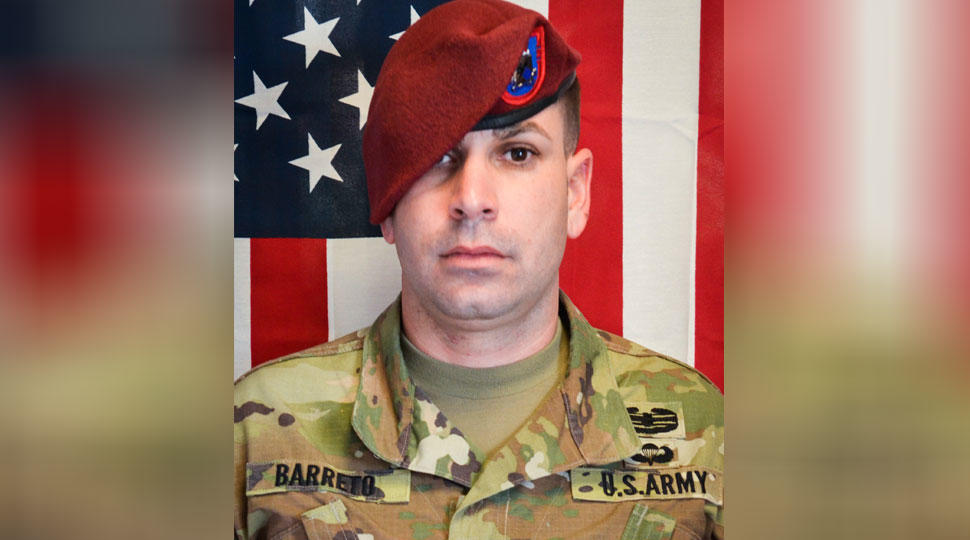 .
The Defense Department says Sgt. 1st Class Elis A. Barreto Ortiz, 34, from Morovis, Puerto Rico, was killed in action when the explosive device detonated near his vehicle.
Ortiz was assigned to the 82nd Brigade Support Battalion, 3rd Brigade Combat Team, 82nd Airborne Division in Fort Bragg, North Carolina.
Ortiz was one of five U.S. service members that have been killed during the last two weeks in Afghanistan.