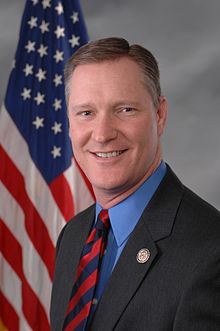 OHIO – U.S. Congressman Steve Stivers who has also served more than 30 years of service in the Ohio Army National Guard was promoted yesterday in Columbus.
Stivers is one of the highest-ranking National Guard members to simultaneously serve as a member of Congress, and his 15th congressional District includes all or part of Pickaway, Ross Vinton counties.
US Congressman Stivers served the United States overseas during Operation Iraqi Freedom in Kuwait, Iraq, Qatar and Djibouti. Stivers was awarded the Bronze Star for leadership throughout the deployment.
Recently Stivers visited Pickaway county for a cancer charity skeet shooting event to show off that even though he is a Congressman he still can fire a gun effectively.