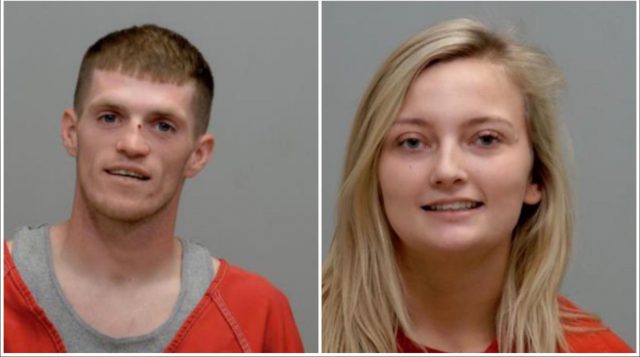 PICKAWAY – Two people spent most of the weekend in jail after a fight over money and a theft of keys for a motorcycle.
According to Circleville Police reports on March 26 around 12:55 pm police were dispatched to 469 Half ave for the report of an assault. When police arrived the suspect said a man who had been punched in the face and a woman had taken his keys and cigarettes and left the scene.
The victim told police that he knew the man and advised that he owed the suspect's dad money so he believes that's why he was attacked.
After contact with the suspects, they agreed to come into the station to fill out a police report. During that investigation, they admitted facts that led to both of them being arrested and charged with robbery.
Ricky Griffin Jr., 24 and Taylor Harding, 19 were both arrested and transported to Pickaway County jail.