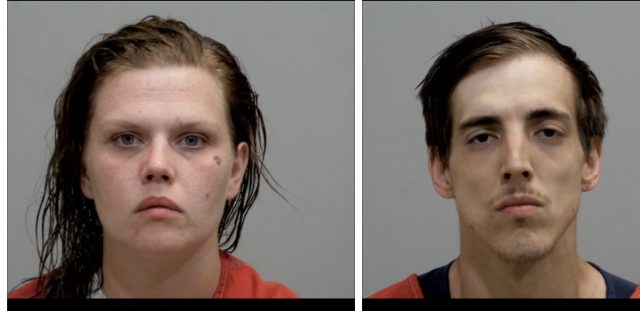 CIRCLEVILLE – Two people were arrested earlier today after a foot chase from police.
According to reports the incident started around 12:30 p, when Krista Giffin and Tyler Young were seen attempting to break into trailers close to Ohio street.
Police caught up to the pair on the south end catching one in custody then finding the other later on.
Young was found in possession of a knife that he tossed away but not before police saw it. He also had a warrant from an out of town agency. He was charged with obstructing justice.
Giffin was found to have drug paraphernalia on her and charged with Illegal advertising of Drug Paraphernalia and obstruction of justice
Both are currently in the Pickaway county jail