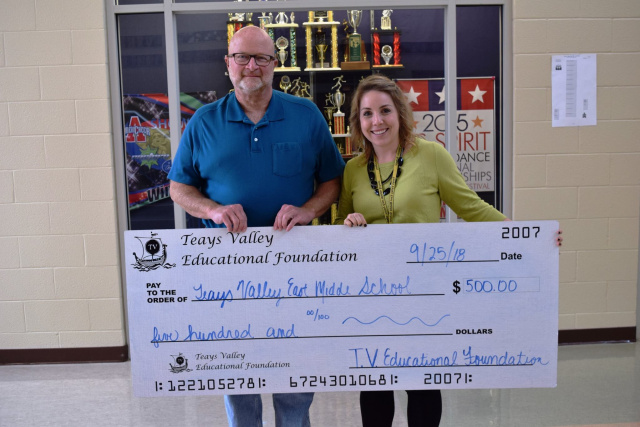 Teays Valley East Middle School sixth grade language arts teacher Emily Schillig received a $500 grant to purchase flexible seating options for her classroom.
"My students and I are over the moon excited to be able to get more flexible seating with this grant. Our goal is to make our classroom a comfortable place to learn. This grant will make a huge impact. I am so very appreciative of the members of the Teays Valley Education Foundation for making this happen. On behalf of myself and the awesome sixth graders at East, thank you!" Schillig
TVEF president Jeff Sheets is pictured presenting the check to Schillig.