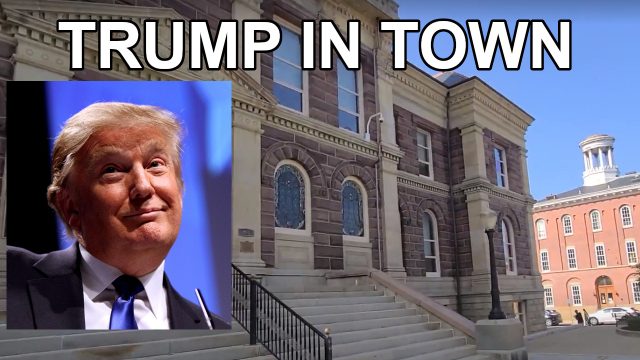 Pickaway – Trump rally will cause major closures in the Circleville area that will make it feel like Pumpkin show.
Parking for the rally will be at the OCU university, Circleville City schools campus, and island road. Shuttling in people by bus to Pickaway County Fairgrounds.
Lancaster Pike will be closed from Main Street to past the Fairgrounds, Stoutsville Pike will be closed in the area of Pickaway County Fairgrounds also. Main Street will be closed in downtown Circleville for parts of the day. No parking will be permitted on Main Street. US 23 will be closed down during Trumps arrival.
Many businesses in the downtown area will be closed. Some will remain open, check their Facebook groups or call for information.
Best uses to get out of town will be use of 104, Walnut Creek Pike.
The Trump Rally will be first come first serve basis.