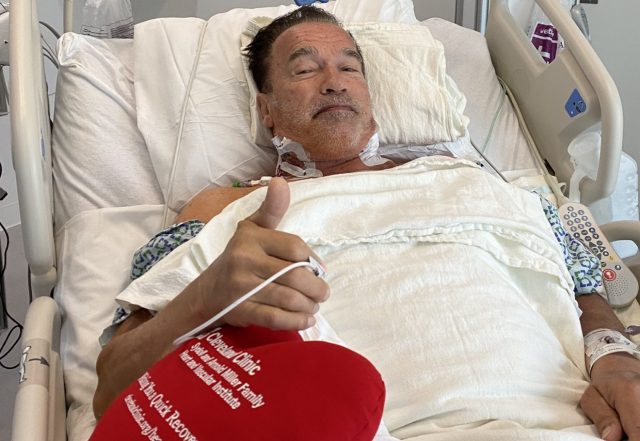 Cleveland – Arnold Schwarzenegger says he's feeling fantastic after his second heart surgery.



Schwarzenegger was worked on in the Cleveland clinic right here in Ohio!
Arnold reports that he has a new aortic valve and a new pulmonary value from his last surgery.
Soon his heart will be pumping him up again!