Hamilton Ohio – Dewine has ordered flag lowering of a fallen Hamilton Corporal who died of injuries sustained from an accident.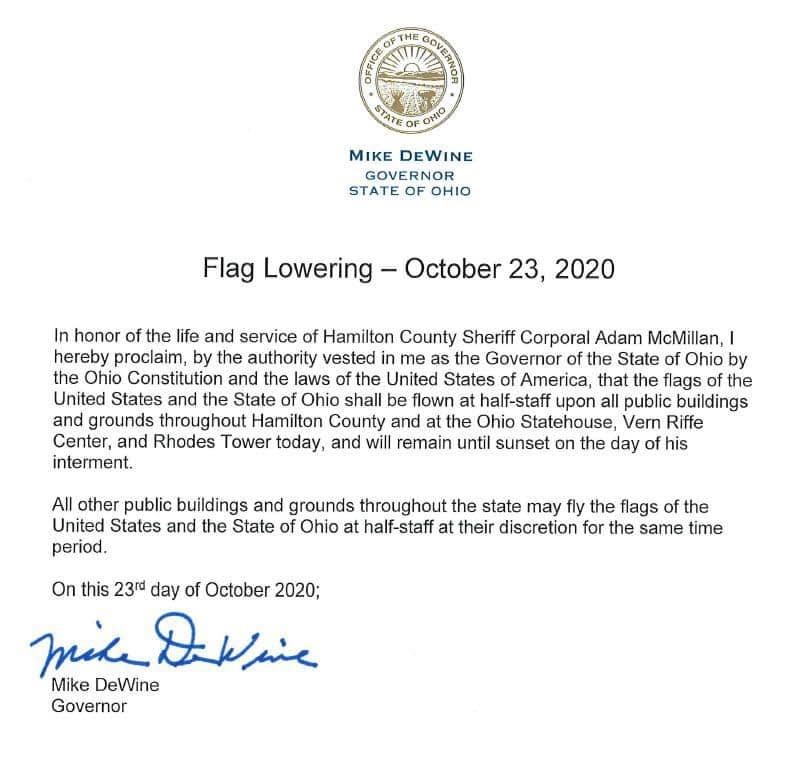 Hamilton County Sheriff Jim Neil reports heart-breaking news that Corporal Adam McMillan has succumbed to his injuries this morning and peacefully passed away with his family and friends by his side.
At this time, We ask everyone to keep Adam's family as well as our deputies in your prayers as we all grieve the loss of a hero who made the ultimate sacrifice by serving the citizens of Hamilton County.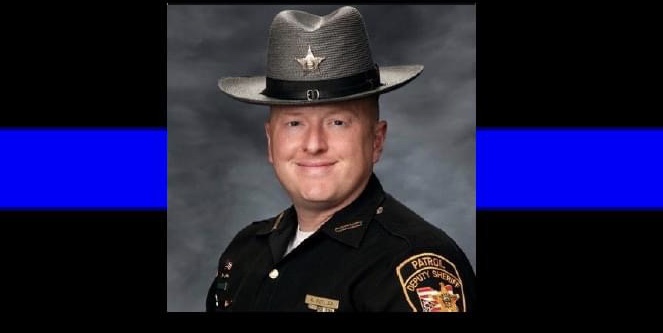 The lowering will continue from October 23 to his internment.