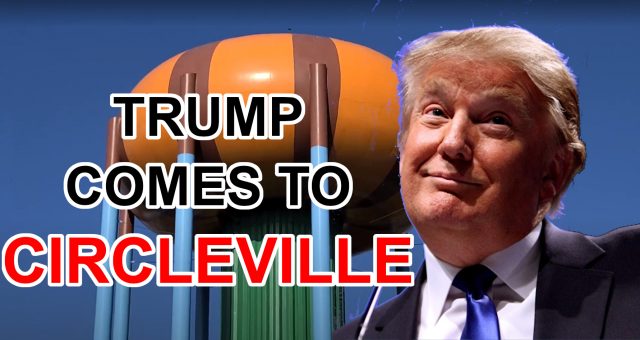 President Trump will be appearing in Circleville THIS SATURDAY (The 24th) at a "Make America Great" Rally at the Pickaway County Fairgrounds. Doors will open at 1PM with the president estimated to take the stage around 4PM as per his website.
Tickets can be obtained via : Trump's official website
The address for the venue is : Pickaway Agriculture and Event Center
415 Lancaster Pike
Circleville,OH,43113
If you're looking for something to do Prior to the event, local Actor & Director, Jim Gloyd will be participating in a DVD signing & sales event for the locally produced movie "The wager" From 12 to 1 o'clock at
202 N Pickaway St
Circleville, OH 43113
Traffic is expected to increase HEAVILY during this event, so alternate routes should be planned.
We have also been informed that a counter-protest is to take place somewhere in town during this event. We are unaware of any information regarding this and will do our best to keep everyone updated as to what's going on with the event, protest and general happenings around town on Saturday.