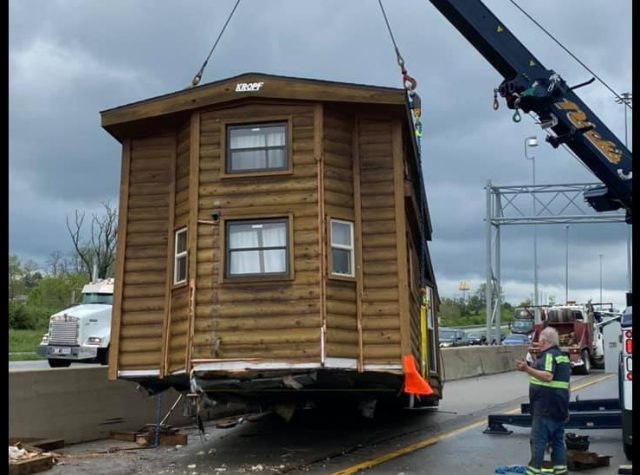 Cincinnati – Its not unusual to see mobile homes being moved around Ohio by use of roadways but it is unusual to see one crashed and in the roadway.
That's what happened yesterday April 29, 2021 around 3:30 p.m. in the eastbound lanes of the interstate near the U.S. Route 42 exit.
Although no injuries were reported it took quite a bit of time and a crane to get the area cleaned up.
According to Sharonville fire department the efforts to clean up the wreck were in the middle of rush hour, and with multiple lanes shut down it took hours to complete.
The department brought Nicks towing out of the area and they brought it a mobile crane to get the job done. With the crane and a special flatbed semi-trailer, they were able to lift the home and slide the bed underneath.