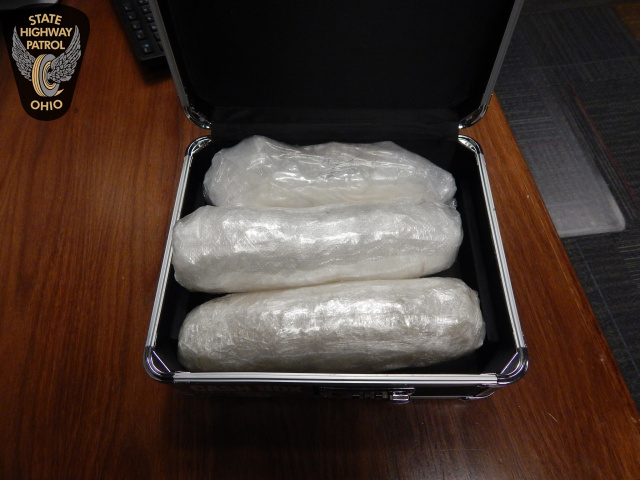 COLUMBUS – Ohio State Highway Patrol troopers filed felony drug charges against a Michigan woman and two men after a traffic stop in Jackson County. During the traffic stop, troopers seized 3 pounds of suspected crystal methamphetamine worth approximately $103,050.
On August 18, at 10:09 p.m., troopers stopped a 2007 Chevy Suburban with Michigan registration for marked lanes and impeding traffic violations on U.S. 35. Criminal indicators were present and during interaction with the occupants, conflicting statements were given regarding their trip. A Jackson Police Department drug-sniffing canine was requested and alerted to the vehicle. A probable cause search revealed the contraband.
The driver, Latifah L. Manns, 29, and passengers, Joshua J. Allen, 28, and Thomas L. Roberson Jr., 34, all of Pontiac, Mich., were incarcerated in the Jackson County Jail and charged with drug trafficking and possession of methamphetamine, both first-degree felonies.
If convicted, each could face up to 22 years in prison and up to a $40,000 fine.