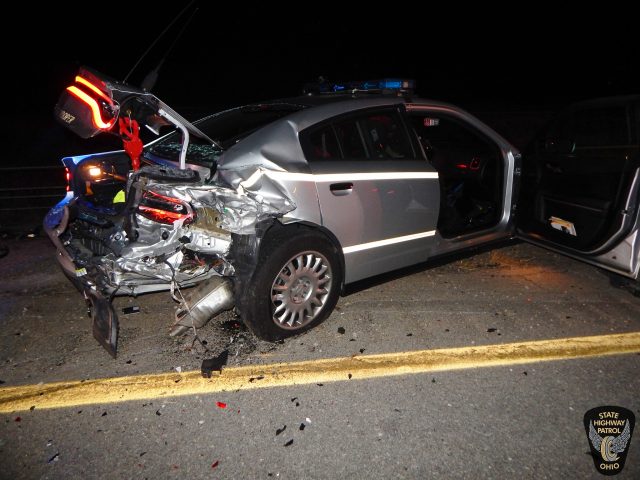 TROY – A Trooper is OK after his cruiser was used to block a lane during a crash on Interstate 75.



According to Ohio State Highway Patrol the trooper whos name has not been released yet, was investigating a crash on Interstate 75 in Troy, Ohio used his car as a block and to shut down the left lane of the interstate. While the trooper was out of the vehicle with lights running an impaired driver slammed into the patrol car causing another crash.



OSP was able to handle the second accident also and already had units in route for the first accident. The man driving that struck the vehicle was given a sobriety test on the scene, then arrested and charged with impaired driving.
Troopers said that the driver was not injured in the crash.