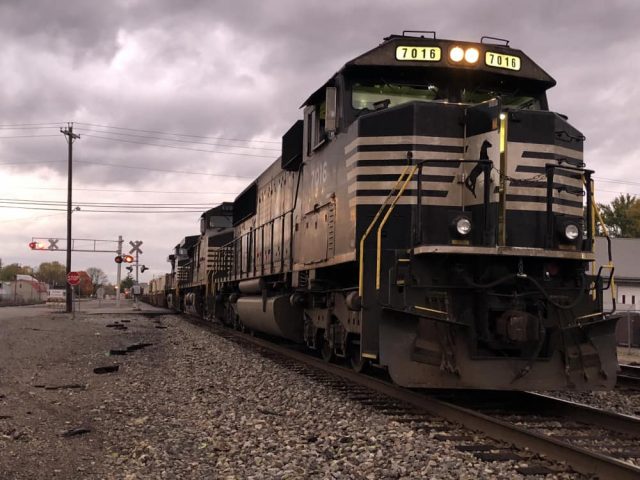 OHIO – A roadway is closed and a pile of train cars are left to be cleaned up after a train derailed in Western Ohio
According to officials around 5:30 pm  OH-41 at I-70 is closed to traffic, along with Bert Road after a train derailed in Clark County in the town of Springfield. Around 20 cars have rolled off the tracks.
Update from Clark County Officials – Norfolk Southern has told authorities that hazardous materials are not involved in this incident. First responders and emergency officials are currently working at the site to confirm their report.It's unclear how long it will take before power is restored to nearby residents.We will provide more information as it becomes available.
UPDATE (7:55 p.m.): The Clark County Emergency Management Agency has asked residents within 1,000 feet to shelter in place. We have issued no evacuation orders at this time.
More than 1,500 residents are without power in Clark County.