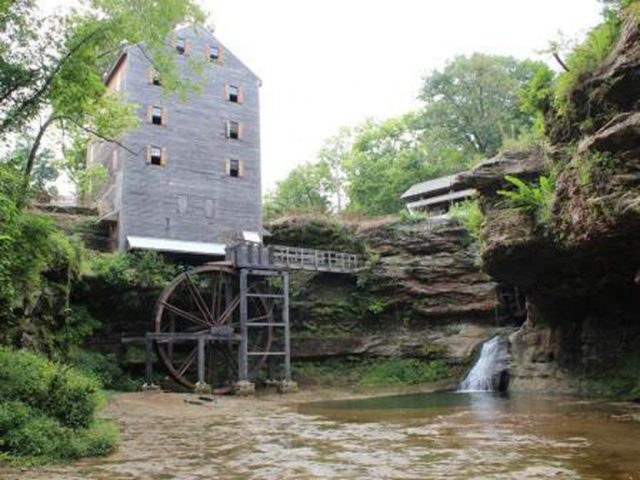 Fairfield County – Rock Mill a fully operational 1824 gristmill that was closed to the public last year after repairs needed to be made, and is now reopening for the 2023 season.
Last year according to the parks department, "Erosion of a layer of sandstone between the milling and gear floors under the mill is cause for a serious safety concern. The top and third layers of rock are stable; sandwiched between the two is a softer, unstable layer. Chunks of rock from that section have fallen and are falling at an increasing rate. Even during the initial inspection by an engineer, pieces dislodged. The issue must be addressed to ensure the structural integrity of the building."
Rock Mill was temporarily closed during the 2022 season for those repairs, now the park is excited to get people back to the historical location.
Built in 1824 Rock Mill was one of a dozen mills in the area and worked into the early 1900s. Around 1905 it was closed and left for over 100 years. Then Fairfield Parks acquired the property and started renovations and restorations in 2003. In 2017 the property opened to the public. The location features a double set of grindstones and the largest waterwheel in the nation at 26 feet! The location offers a covered bridge, a nature path, and picnicking.
"The geostructural issues have been addressed. The project was a success!  We are excited to announce the park is open now and the mill will be opened for Rock Mill Days (May through October)"