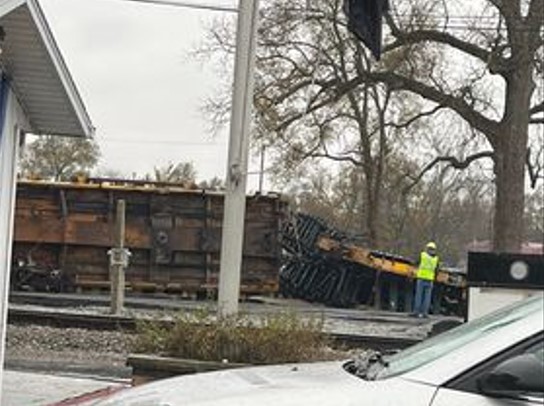 WASHINGTON COURT HOUSE – A train has derailed in Washington Court House around 4:30-5 am on Thansgiving and now several streets are closed.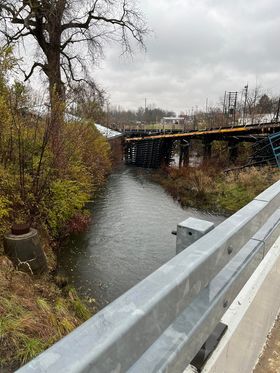 Muliple cars have jumped the tracks in an unknown cause, flipping several of them into Paint creek and causing damage to the train tracks, train equipment, cargo, and waterway.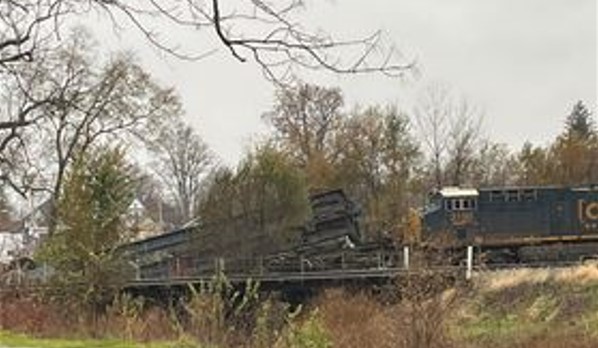 Witnesses told Sciotopost that most of the load that was dumped was frames of new vehicles being transported and some went into the waterway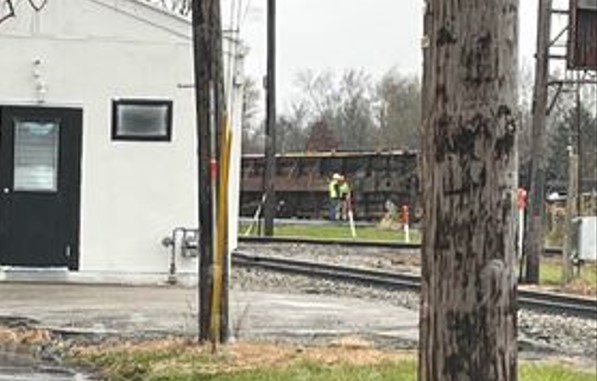 Currently, Dayton Avenue and Paint Street in the area are shut down, crews are on the scene dealing with the issue now. Expect a shutdown in the area for most of the day and possibly tomorrow as specialty crews arrive for the salvage.
Police are reporting that no one was hurt in the crash