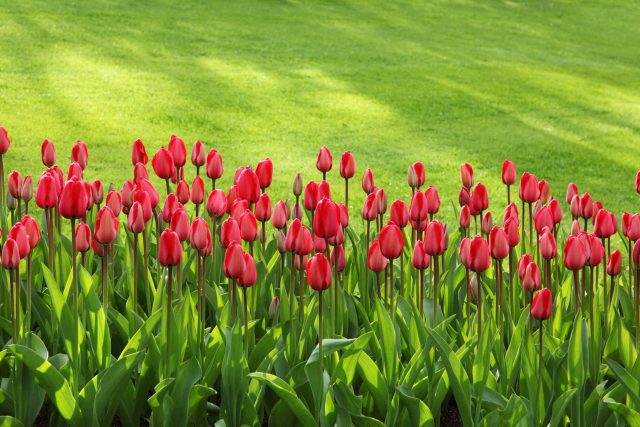 Like many other states, Ohio has seen the continued shuttering of brick-and-mortar businesses over the past 18 months. The news that Amazon would seek to open large stores in and around Cleveland has come as a relief for business owners within the beleaguered sector, and provided much-needed impetus for shoppers to get out and shop in person. This offers opportunity, but a challenge, too – how can brick-and-mortar businesses in the modern day really appeal to consumers?
Kerb appeal's science
Kerb appeal is an important and well understood part of residential property value. The same principles will give your property a pull appeal. As Entrepreneur outlines, a welcoming curb appeal will both boost the property value as well as telling would-be buyers about what they're looking at. The same applies to your business. To take the example of an eco-focused business, perhaps involved with green projects and landscaping, it will be beneficial to have an exterior facade that shows these credentials. Use lawns and wild flowers to demonstrate your credentials and pull customers in. Your outward image is the first thing a customer sees, and as first impressions matter, it's an opportunity for you to stand out.
Keeping it simple
While it's important to demonstrate what your business is all about via its exterior showing, it's also important not to cloud your message. There should be no confusion as to what you're selling and what your services are, especially in the digital age. According to Think With Google, 60% of shoppers will immediately head online before shopping – including to find in-person services. Ensuring that what you are presenting to customers marries up with what your online presence is is important. When you're a bigger brand, with greater pull and general recognition, then it's time to start branching out and becoming more artistic.
Finding an edge
Thousands of new businesses are created every day and that's creating a fiercely competitive market. Being recognized, and staying in the mind of the customer, is crucial to your chances of remaining competitive and rising above other players in the game. However, as above, it's important not to cloud your message. Work on small, idiosyncratic changes to your business design and then work that into your business. To again take the example of a business involved with greenery and nature, you could consider putting together a logo or motif that is constructed from the plants and natural features that you are using as part of your display. This will help to shape some creativity around your business and give a long-lasting impression, without needing to risk losing your message and losing any of your core consumer base.
Finding new customers and making your business one to talk about can be helped along with a focus on curb appeal. Getting it right, and making your business live long in the mind, is a more creative trick to pull off. With planning and a strategy formed around your core values, though, it's entirely possible.