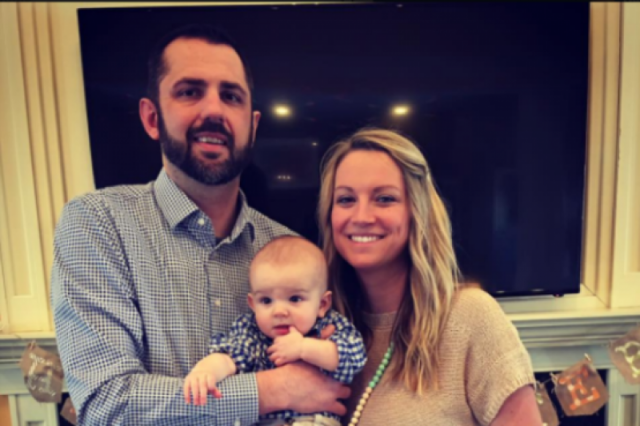 Circleville is coming together today and throughout the evening to help local cancer patient Matt Hogue defeat cancer. A huge event is taking place to help raise money through food, games, raffles and prizes to help Matt and his family.
Matt Hogue is a military veteran, father, husband that is fighting stage IV Cholangiocarcinoma, a very aggressive cancer of the bile duct.
Community day started today at 3 pm located at 113 E Main Street in Circleville. Chinese auction started at 3:00 and ends at 7:45.Live music from 4 to 7:45 pm then starts back up at Tootles at 9. Teeshirts were donated to the event and available for purchase, with proceeds going towards Matt. There is expected to be lots of food, drinks and games for a worthy cause.
Items were donated by Maggie & Me, We the People Clothing, American Tradition Tattoo, Rent 2 Own, Brew Dog Brewery, Shiftys, Sweet Expressions Photography, Southeast Beverage, Class Brands, Heidelberg, Chelle's Salon, Roundtown Pays & Claws Grooming, Andrew Kerns, S&J Pool, Brian Carrier Woodworking, Roosters, Tootles, Lularoe Lauren Seitze VIP Boutique, Elder Forest Soap, Watt Street Tavern, Ashley Stottlemeyer Handpainted Dog Portraits, Scioto Valley Coffee, Roundtown Players, and Wagners Flowers. The Bake Sale is being provided by Tait Bakes, Wines are by Tuscan table, pizza by Gants Pizza & Pub, soft drinks by Miss Kaya, cookout food by Gibbys Eatery & Sports Bar and Rhoades Farm Market. T-shirts are sponsored by Salong Blaze, Captain Steamer, HER Realtors – Rob Delille, Maggie & Me, and We the People Clothing Company. Christopher's Botique will hold a drawing at 7 PM.
Funds are also being raised on a YouCaring site.