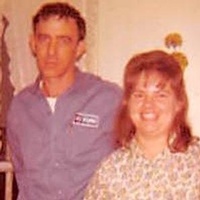 Patricia A. Evans, 67, of Chillicothe, died 2:16 p.m. Monday, July 17, 2017 at her residence following an extended illness.
She was born April 16, 1950, in Chillicothe to the late Kenneth and Marcella Wilson Brown. On November 11, 1969 she married Zane Evans Sr. who preceded her in death March 12, 1989.
Surviving are two sons, Zane (Juanita) Evans Jr. and Douglas Evans, both of Chillicothe; a sister, Barbara (Harold) Webb, of Chillicothe; a niece, Megan Jean; a nephew, Ryan Grubb.
Funeral service will be held 1 p.m. Friday, July 21, 2017 at the WARE FUNERAL HOME. Burial will follow in Greenlawn Cemetery with Pastor Mark Clendaniel officiating. Friends may call at the WARE FUNERAL HOME from 5-7 p.m. Thursday.
You may sign his online register at www.warefh.com.
This article originally appeared on The Pickaway News Journal