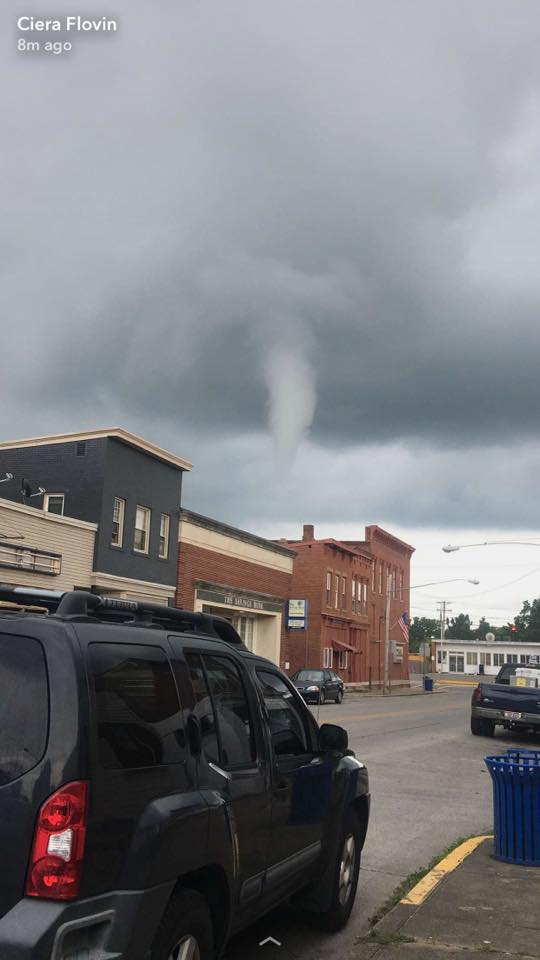 OHIO – Weather temperatures have been up and down all week and with changing weather patterns can come severe weather.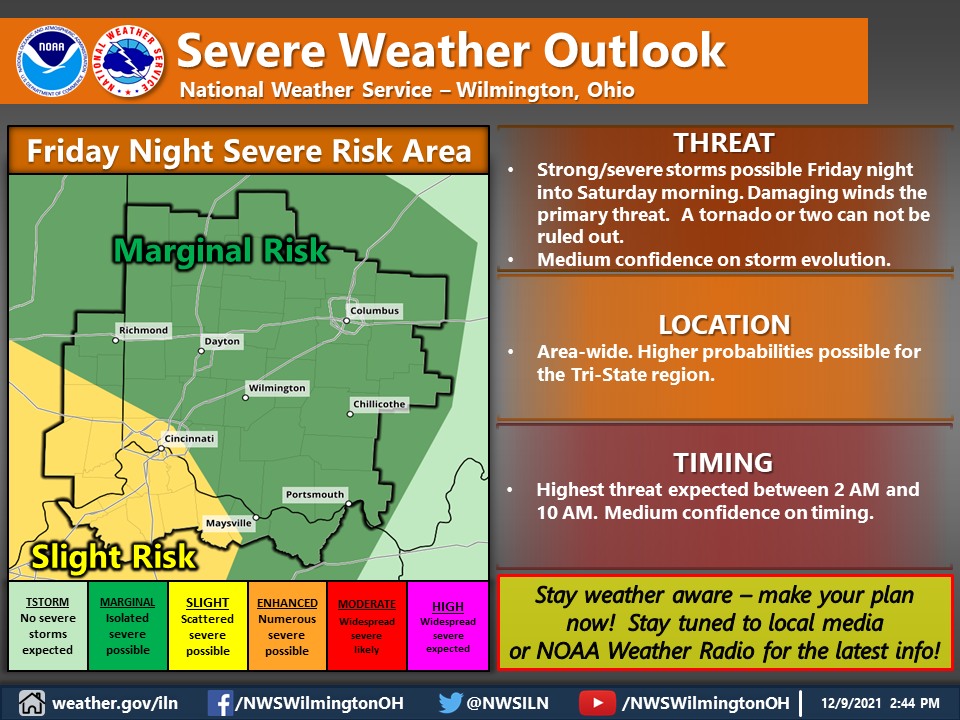 "Confidence has increased in a more favorable corridor for organized severe thunderstorms Friday night into early Saturday morning from roughly the vicinity of the MS River in eastern Arkansas and northern Mississippi northward into parts of the lower Ohio Valley," the Storm Prediction Center (SPC) said.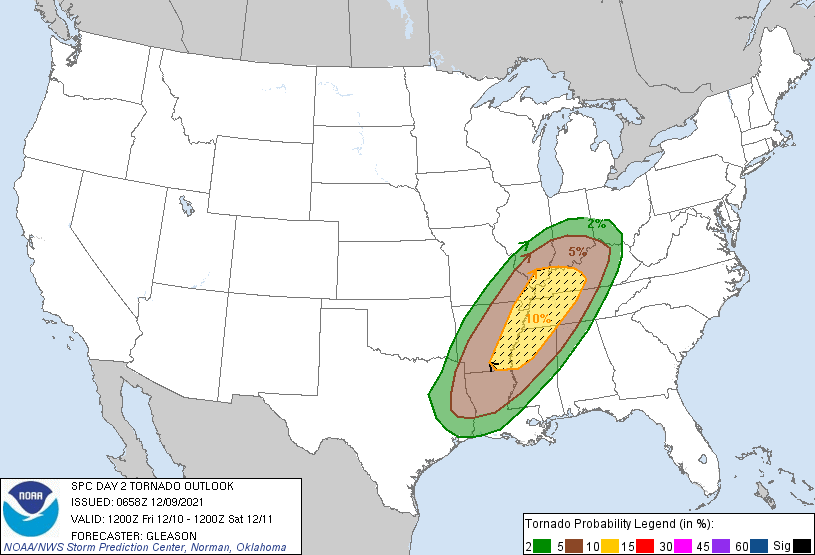 US National Weather says that Ohio will have a marginal to slight risk of this severe weather in the Southern Part of the state.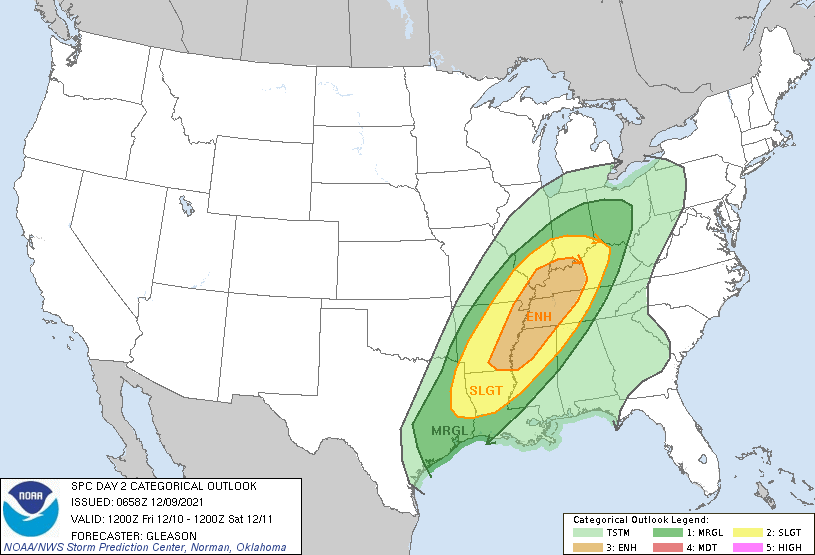 South of Ohio in Tennesee they are predicting an enhanced risk in the area of strong EF2-EF5 tornadoes possibilities.