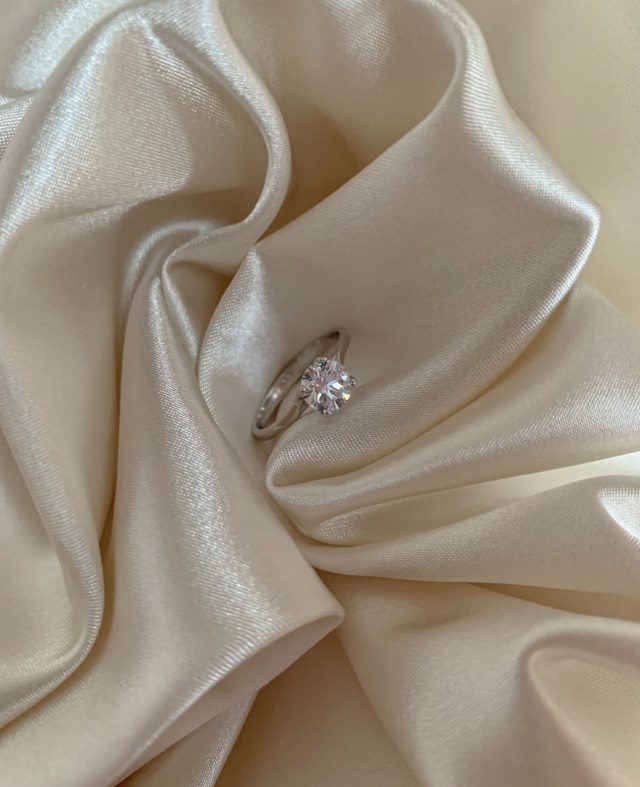 Ohio is home to eight natural parks and 110 natural lakes, which makes it easy to see why it is a top spot for a proposal. It also boasts wineries, castles, gardens, and so many more spots in which to celebrate special moments. If you have found the love of your life, you've got the ring, and all you need is a place to propose, the following places may just ignite the flames of inspiration for you.
Lake Erie and Lorain Lighthouse
When the sun sets over Lake Eerie and it takes on a golden-red hue, it is easy to feel as though you can touch eternity with your fingertips. Imagine going for a romantic picnic with the love of your life and, just as the sunset begins to touch the horizon, pulling out a beautiful engagement ring with a unique designyour lover will go gaga over. If you are after a classically romantic proposal, this spot is ideal because it has all the elements of a romantic film—including the beautiful Lorain Lighthouse, a symbol of hope and tradition. If you want to keep it classic, choose a traditional ring style such as a solitaire, cathedral, or halo ring. Hire a violin player or singer to perform 'your' song and make sure you have a great photographer nearby to capture the moment.
Old Man's Cave
This beautiful trail at the Hocking Hills State Park in Logan is arguably the most visually appealing trail in the state. It is perfect for couples who make nature an important part of their lifestyles. The hike is relatively short (just an hour or so) so you can take the time to put your partner in a romantic mood by recalling some of the highlights of your relationships. There are many parts of the trail that you can select for the big moment—including New Step Bridge, Lower Falls, and Upper Falls.
The Chateau Laroche
If your loved one is into history, castles, or even Game of Thrones, they may have always dreamed of getting engaged or married in a castle. Make their dream come true at The Chateau Laroche (popularly known as Loveland Castle), which is now a museum on the banks of Ohio's Little Miami River. Despite its medieval style, it was actually built by a World War I veteran in the 1920s. It was made with stones obtained from Miami River and (when the stones ran out) molded bricks made from cement and one-quart milk cartons.
Nelson Kennedy Ledges
This verdant natural hike is a hidden gem that is less known than (but just as beautiful as) some of Ohio's most popular parks. It boasts a beautiful wooden bridge surrounded by rocky landscapes covered in moss and surrounded by ferns. The park boasts waterfalls, rock ledges, caves, and huge boulders that are all super Instagrammable despite being off-the-beaten-path. The top spot to pop the question ahs to be Cascade Falls, where, if you're lucky, you may find a rainbow gracing the area.
Ohio is home to a plethora of state parks and lakes. For a special proposal, places like Nelson Kennedy Ledges and Old Man's Cave are perfect if you are into nature walks and greenery. Lake Eerie, meanwhile, makes for a great sunset engagement while The Chateau Laroche is perfect for those who find romance in old, medieval-style structures.