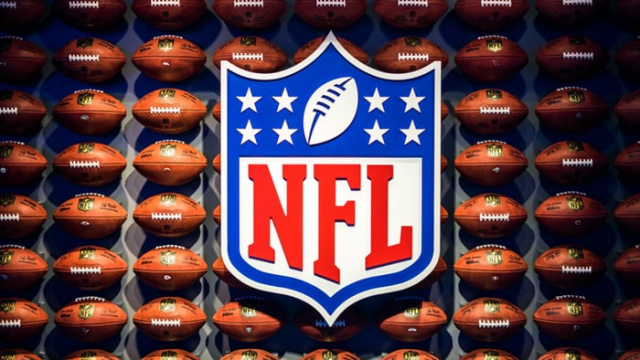 5 exception quarterbacks that changed the NFL forever 
It has long been known that a team can't win their division, the playoffs, their championship, or the Super Bowl without a good Quarterback. This is true.
It has also been said that the team with the best Quarterback will win the Super Bowl. This is not so true, many of the all-time great quarterbacks only have a handful of Super Bowl titles between them.
Who are these all-time greats, we hear you asking. Well, we won't make you wait any longer… 
#1 – Payton Manning
Payton Manning's rivalry with Tom Brady will go down in history as the NFL's best rivalry. But Manning deserves to be remembered for many other reasons.
Firstly, Manning was the fastest quarterback to win 100 games in the NFL (until about a week ago when Russel Wilson broke that record). Manning was one of the first quarterbacks to win against all 31 other teams.
He was NFL MVP 5 times in his career (a record). He was invited to the Pro Bowl 14 times (a record). He passed over 4,000 yards in 14 seasons (a record).
However, Manning's real legacy will be his tactical mind. He has often been referred to as the smartest quarterback of all time.
The year that Manning became eligible to be inducted into the NFL Hall of Fame he was unanimously voted in after a whole 13 seconds of debate.
If you're interested in betting on future NFL MVP winners and or placing other NFL player prop bets look here.
#2 – Joe Montana
If you are looking for the quarterback with the most iconic moments on the big stage then look no further than Joe Montana. Just look up "the catch" and you will understand what we mean.
In his 4 Super Bowl games, Montana made 122 passes without an interception – a record none has come close to breaking. One of his most notable moments in the Super Bowl was definitely the 92-yard drive that he led in Super Bowl XXIII.
He is a 4-time Super Bowl champion, 3-time Super Bowl MVP, 2-time NFL MVP, and was named in the 50th, 75th, and 100th NFL anniversary teams.
He finished his career with 40,551 passing yards – which was a record at the time.
#3 – Otto Graham
Otto Graham was playing in the NFL before it became the NFL. While many people know this superstar for his impressive coaching career. We want to take the time today to shine a light on his time as quarterback for the Cleveland Browns.
During his time with the Browns, Graham led the team to 3 Super Bowl championships. Despite retiring in 1955, Graham holds the following NFL records: career average yards gained per pass attempt, with 8.63, and the highest career winning percentage for an NFL starting quarterback, at 0.810. Graham did all of this after doing active duty in World War 2.
Before Graham started playing football, he was an NBL winning sportsman. To win the highest trophies in two professional sports, not only marks Graham out as one of the best NFL players but one of the best sportsmen of all time.
#4 – Brett Favre
Did you know that Brett Favre is one of only 2 non-kicking players to play over 300 games in the NFL?
Did you know that he holds the record for most consecutive NFL games started (321)?
Did you know that Favre was the first player to win the NFL MVP title in three consecutive years?
Did you know Favre was the first quarterback to ever win games against all 31 other teams in the NFL?
Favre was also the first player ever to make all of the following: 10,000 passes, 6,000 completions, 70,000 yards, and 200 wins.
Yes, he only won the Super Bowl once but with stats like the above, no one can deny he is one of the all time greats.
#5 – Tom Brady
Tom Brady is the only active player on this list and some may say it is a bit premature to put him on it, but we think that he has earned his place here.
Brady is a 7-time Super Bowl champion, 5-time Super Bowl MVP, 3-time NFL MVP, and was unanimously named on the 100th anniversary NFL team.
Brady already holds over 40 NFL records including – all stats as of the date of writing: most games started (344), most completions (8,542), most touchdown passes (664), passing yards (91,653), most seasons in the Pro Bowl (14 joint with Manning). He is also the only person to win Super Bowl MVP with two different teams.