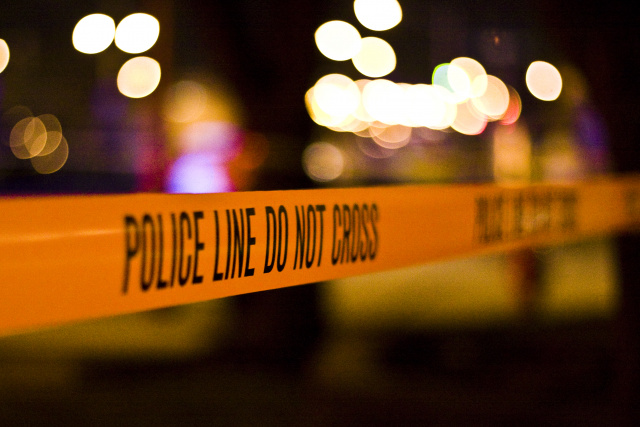 COLUMBUS – Three murders have occurred over the weekend of July 10 through 12 and the weekend is not over yet. One of the people deceased is a 15-year-old boy.



According to Columbus Police Murder happened three times on Saturday when around 2:24am, officers responded to a shooting at School St. & Spruce St. No victims were found at the scene when officers arrived, but officers were notified by dispatch that 2 victims had self transported to Ohio Health Rehabilitation Hospital with gunshot wounds. Both victims suffered from gunshot wounds and had been in the area of School St. and Spruce St. when they were shot.
Victim #1 was unable to communicate with officers due to the extent of her injury, and died of her wounds. Victim #2 stated he was outside when a fight broke out between two males and one of the males brandished a handgun and started shooting at the other male.
Victim #2 stated he started running with victim #1 when he was struck in his testicle and victim #1 was struck in the back. Victim #2 stated that he could not identify the suspect. Victim #1 and victim #2 were transported to Wexner Medical Center and are expected to survive their injuries.
A third victim showed up at Grant Hospital with a gunshot wound to his right hand. Victim #3 stated he was also in the area of School St. & Spruce St. when he was shot. Victim #3 had no additional information.



At 9:03pm, officers were called to 2282 Gerbert Rd. (Linden) on a report of a shooting.
Upon arrival, officers found 15-year-old Marcus Peters suffering from an apparent gunshot wound. Peters was pronounced deceased at 9:09pm.
At this time it is not known what precipitated the shooting.
However, this same home was the target of a drive-by shooting that occurred on Sunday, July, 5th, 2020.
While detectives were at scene investigating the homicide, a crowd gathered and several large fights broke out. These fights continued to escalate throughout the evening until several individuals in the crowd fired shots. The shots fired did not result in any known injuries.
at 11:23pm, officers were dispatched to the rear of 1147 McCarley Drive East on the report of someone shot in the parking lot.
Officers arrived within minutes of being dispatched and found a male victim suffering from several gunshot wounds to the upper body.
The victim, 25-year-old Robert Thomas Bedard, was transported to Grant Medical Center in critical condition. Bedard succumbed to his injuries and was pronounced deceased at 1:23am.
This is the city's 67th homicide for 2020.
These were not the only shootings and attempts at life that occurred over the weekend in Columbus.
On Friday a officer was fired at while working special duty at Moments Grill & Lounge located at 2545 Pitzinger Road when an officer was shot while on duty. The officer was transported to Grant Hosptial in stable condition.
On friday also at 6:42pm, officers responded to 853 Gibbard Ave. on a report of a shooting.
Upon arrival, officers located the victim, 17-year-old Jaylen Boone, suffering from a gunshot wound to his upper body. Boone was transported to an area hospital for emergency treatment.
It was learned during the investigation that 17-year-old Michael Conyers (arrestee) and Boone, had an argument in the street. During the course of that argument, Conyers produced a handgun and fired multiple gunshots, which stuck Boone once. Conyers turned himself into police later in the evening.
These three murders that happened on Saturday mark the 65,66, and 67th murders in Columbus this year. That is a average of almost three murders a month in the City of Columbus.