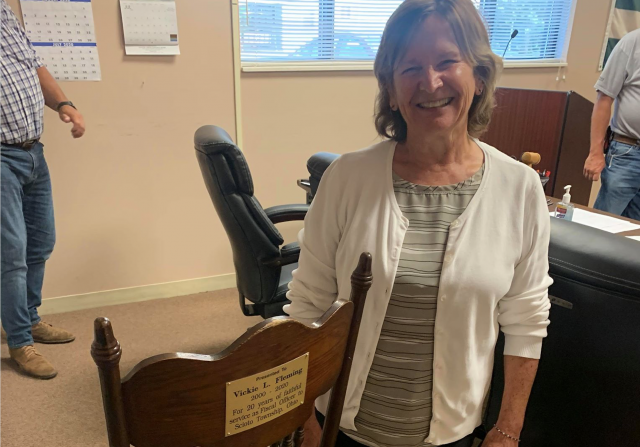 SCIOTO TOWNSHIP – Scioto Township Trustees presented a unique gift to a woman that served the county for 20 years, an antique chair with history.



Vickie L. Fleming has served Scioto Township as a Fiscal Officer since the beginning of the Millennium and now is retiring after 20 years of service. Trustees decided to honor her service with a chair her father Paul E Gochenour used during his service in the same office as Scioto Township Trustee.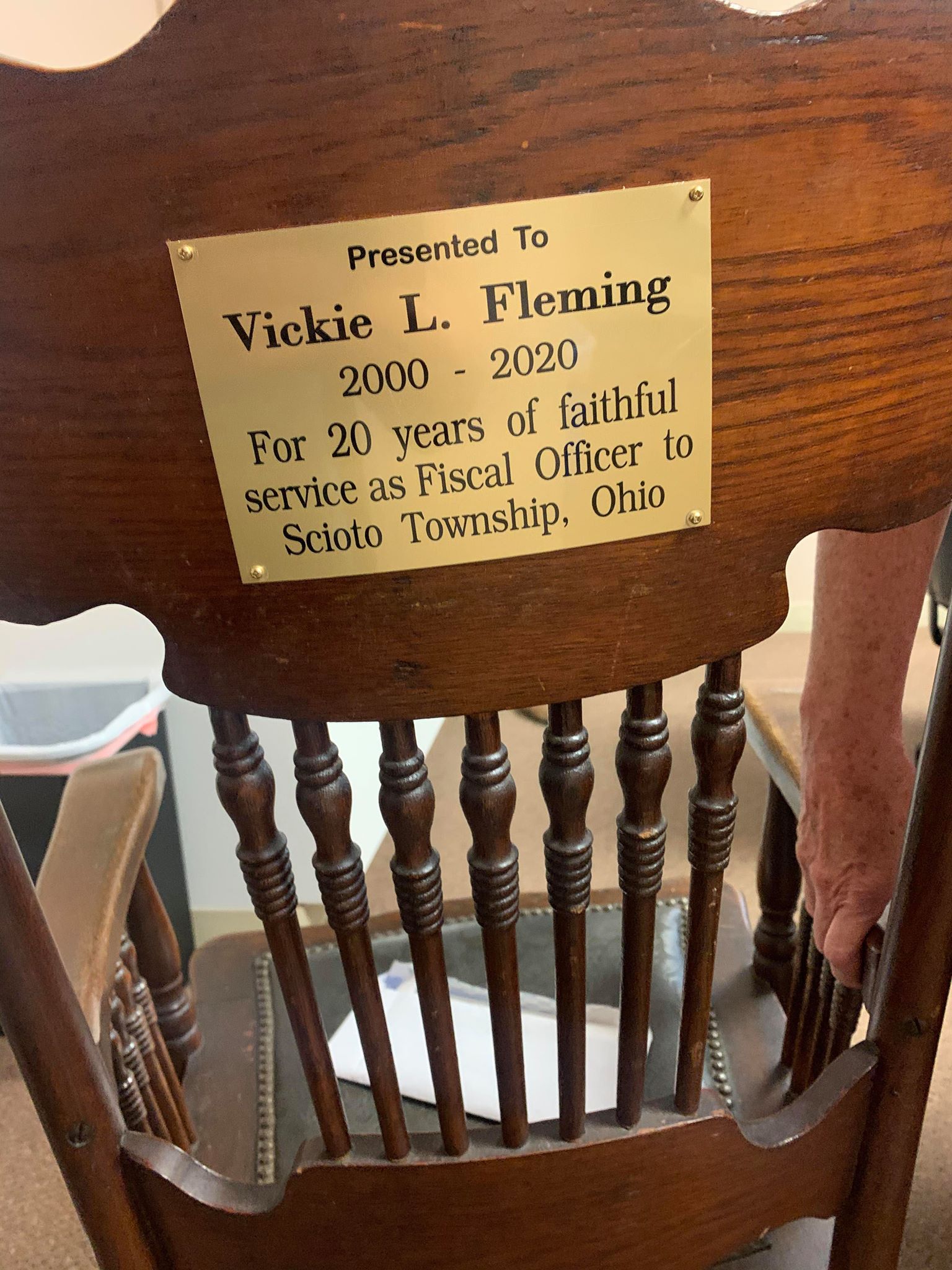 "Vickie is the most kind and beyond honest person you would ever want to meet," said Ralph Wolfe Scioto Township Trustee,"She has always liked that chair and it reminded her of her dad that passed away a few years ago, and always said that she remembers her dad sitting in it. Giving the chair to her and creating a special plaque honoring her and her father, it was the right thing to do. Vickie's contagious laugh will truly be missed around the Scioto Township Service Center in Pickaway County."


Paul E Gochenour passed away on Tuesday September 4, 2018. During his lifetime he served his area and his country with the U.S. Army and was a WWII veteran. He retired after 18 years serving as a Scioto Twp. Trustee, 25 years at Teays Valley Scioto Elementary School as a Bus Driver and several years farming. Paul loved coaching youth in baseball in Scioto Twp., Cincinnati Reds Baseball, enjoyed playing horseshoes and traveling with his wife Norma to Florida for 25 years. Gochenour was a Scioto Township school graduate of the year 1945.
Terry Brill took over as Townships fiscal officer on April 1, 2020