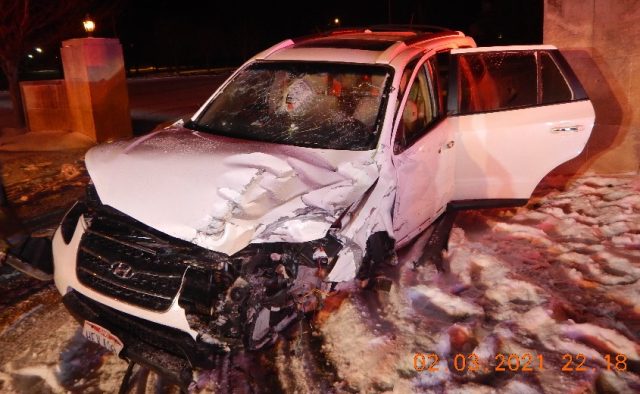 On February 3rd, 2021, Whitehall Police Officers responded to the Target at 3955 E. Broad St in Whitehall for a report that a group of seven females were in the store causing a disturbance. The group was reportedly smashing items in the store and threatening the store's security. Three members of the group were reported to have exited the store and gone outside to a parked white SUV.
Whitehall officers arrived and located the white SUV. The license plate showed that the SUV was an entered stolen vehicle through the Columbus Division of Police. The vehicle and its occupants then fled from officers. The pursuit of the vehicle lasted for over four miles. The stolen vehicle went through a red light on E. Broad St. at Cardinal Park at a high rate of speed in the City of Columbus. It struck another vehicle in the intersection and ran off the roadway. All three juveniles were taken into custody. They were later transported to Mt. Carmel East and Grant Hospital in stable condition. The driver of the vehicle that was struck was also transported to Mt. Carmel East hospital with minor injuries.
The driver of the stolen vehicle was a 16 year old female. The two female passengers were 15 and 17 years old. The driver faces charges to include Felony Fleeing and Receiving Stolen Property. Further charges of Criminal Damaging and Criminal trespass are being investigated at this time.
Deputy Chief Kelso stated, "This is also a good time to remind people to lock their cars at night and to not to leave cars unattended while warming up as the weather gets colder. Car dealerships need to be vigilant about locking up keys at night because they are the target of many of these thieves."