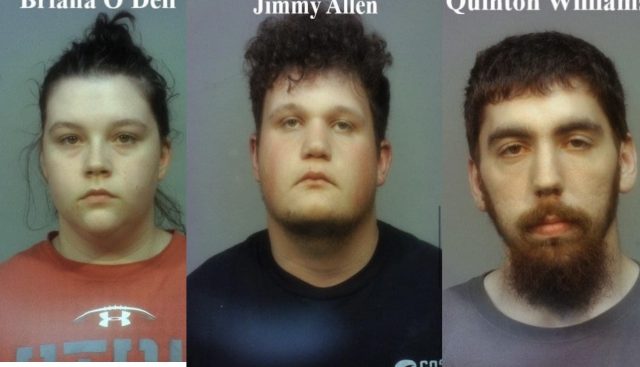 Nelsonville – three people were arrested after attempting to hide a juvenile from police that was wanted for theft.

According to police 02:44PM on 7/31/22 Officers responded to E Canal St for another attempt to locate a missing/runaway juvenile.

The juvenile male was found hiding in a closet. Three
adults were detained and transported to the
Southeastern Ohio Regional Jail on Charges of
Felony Obstructing Justice (Jimmy Allen, Briana
O'Dell, and Quinton Williams). The runaway juvenile
was charged with theft and obstructing justice, then
transported to JDC.