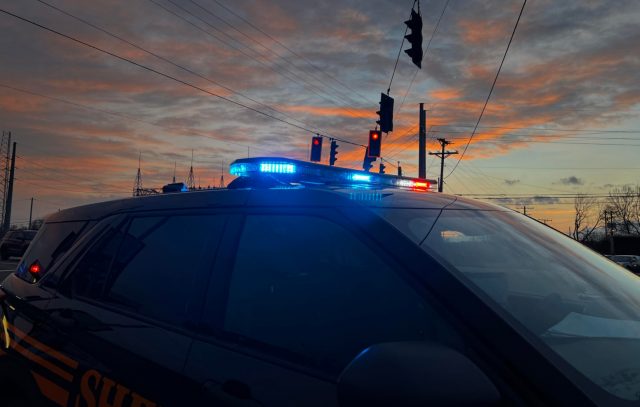 Ashville – Over the weekend several police departments were called to the scene of shots fired at a local Ashville Bar

On 07-30-2022 at about 02:37 hours Officers West and Seay were dispatched to Trackside bar on a shots fired call, dispatched advised of a male shooting his firearm.
When officers arrived on scene, they observed a male later identified as Brandon Burns laying on the ground, witnesses advised he was the male shooting the firearm into the air and making threats to
shoot everyone. During the investigation it was found that Mr. Burns was causing issues in the bar, left the bar and retrieved the firearm from a vehicle, then Mr. Burns started shooting in the air. The firearm was in the middle of the parking lot several feet from the suspect and secured by PCSO. Witness's stated that several male subjects took the shooter to the ground removing the gun from his possession.

HTFD arrived on scene and the suspect was transported to Grant Medical hospital. Mr. Burns was charged with Using weapons while intoxicated and
discharging a firearm in the Village limits.

The investigation in the case is still ongoing. The Ashville Police department would like to thank
The Pickaway County Sheriff's Office, South Bloomfield Police and Harrison Township for their assistance.