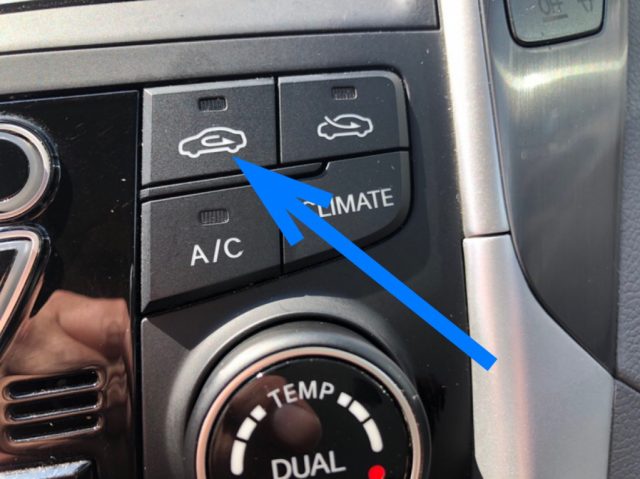 OHIO – A button that many people don't know what it does helps fight the heat. With full summer upon us and heat reaching upwards of 90 degrees, air trapped inside cars can reach much higher temperatures.
The air recirculation button is shown in the photo above usually depicts an arrow turning around inside the car and that's what it basically does. Air conditioners work hard to turn the air inside your car cold and with use of this button helps it get colder!
Instead of the air conditioning cooling the air from outside the car by pulling it through the vents at a hot temperature this button enabled it traps the already cooler air and cools it more. This aids in getting a car that has been sitting in the sun cooler faster and maintaining that crisp cool throughout your drive.