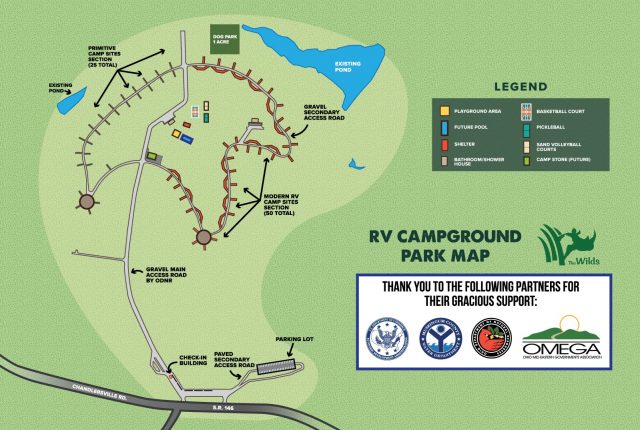 CUMBERLAND, OHIO – A 59-acre RV campground worth $7.2 million is underway at The Wilds and is expected to be ready to welcome adventure seekers late 2023 or early 2024.
The future home of the soon-to-be-named RV campground, sits on the intersection of State Route 146 and Zion Ridge Road in Muskingum County. The campground will have 46 spots for RVs, 27 primitive camping spots, hiking and biking trails, a playground, a camp store, a dog park, two shower houses, and fishing and swimming will be available at a nearby lake.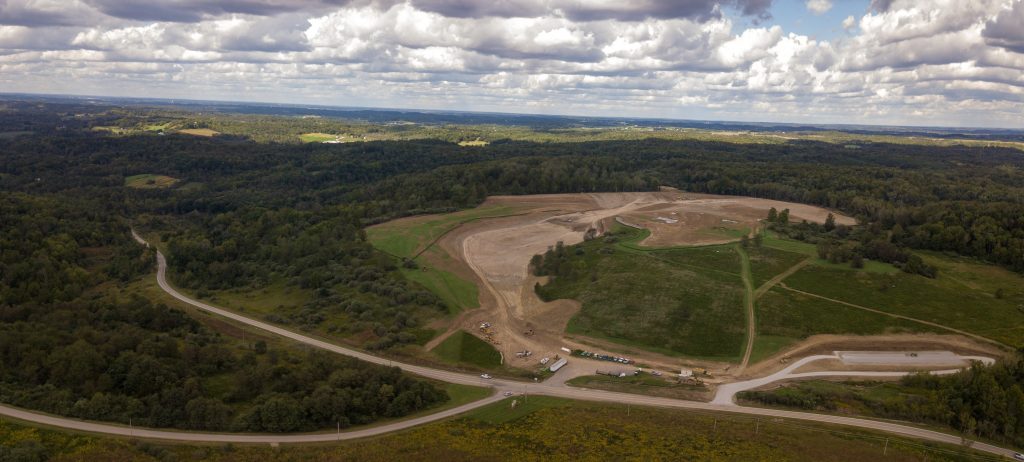 "I have long been a champion of The Wilds, which is a magnet for tourism in Muskingum County and the surrounding region. The addition of this new campground and RV park is about creating opportunities for families to make memories together exploring the great outdoors. We are blessed to have this one of a kind venue right here in Ohio," said Congressman Troy Balderson.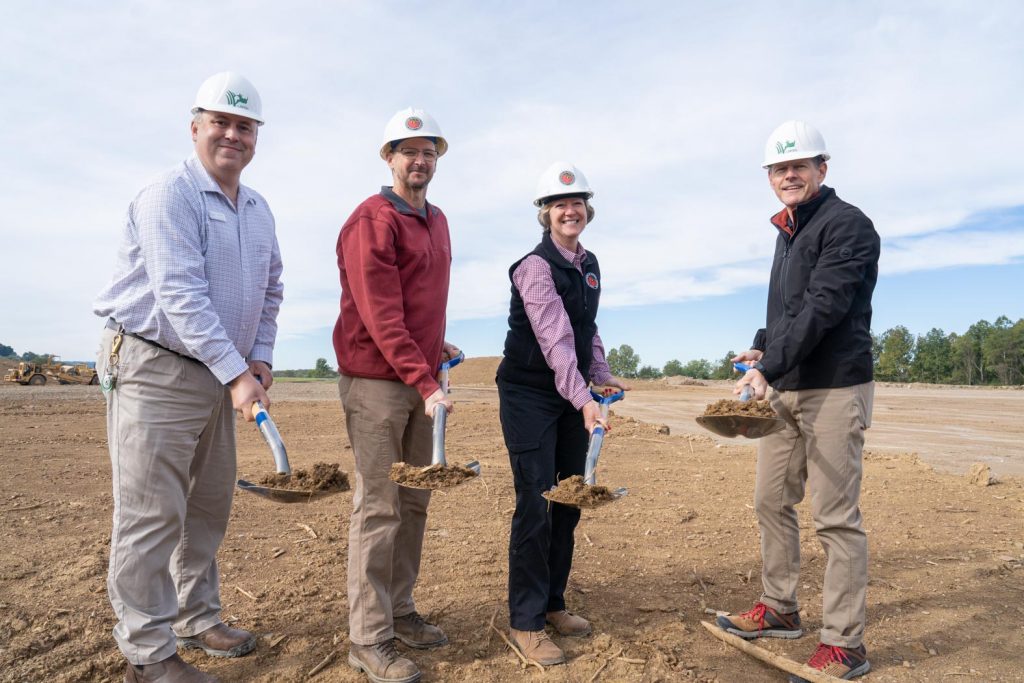 This project, thanks to funding from the Ohio Department of Natural Resources (ODNR), will transform 59 acres of previously mined land into the area's first of its kind spot for campers. The $2.1 million comes from ODNR's Abandoned Mine Land Economic Revitalization (AMLER) Program. ODNR is responsible for the first phase of this project which is expected to be complete in November.
Additional funding comes from:
Muskingum County $311,810
Economic Development Administration $ 2,160,616
Ohio State Capital Budget Grant $1,400,000
The Wilds fund will cover the balance $1,301,690
"I am proud to have carried the amendment in this year's Capital Budget for funding this project," said State Sen. Tim Schaffer. "I look forward to seeing the positive impact that this campground will have on our community."
"We are tremendously grateful for the partnership and support of these agencies. Together, we are increasing opportunities for adventure seekers to experience nature while supporting our local economy," said Dr. Joe Smith, Vice President at The Wilds.
The campground is the first step in a masterplan to create an "ecotourism corridor," connecting places like The Wilds with Salt Fork State Park, the Appalachian Wildlife Area, Burr Oak State Park, parts of the Buckeye Trail, and more.
"We are working on a plan that will create an unparalleled outdoor experience within reach of all Ohioans," ODNR Director Mary Mertz said.  "By connecting such amazing outdoor areas, we hope to open up a way for people to find their own adventure in any one of the parks or wildlife areas."

The RV campground is expected to increase visitation at The Wilds to an estimated 18,000 people per year which in turn will increase tourist visits to other regional businesses and help increase jobs in the area.
"The Wilds is a world class wildlife preserve that continues to lead and inspire us by connecting people and animals. The development of this RV park presents more opportunities for families to appreciate the nature our world has to offer and continues to grow the Southeast Ohio quality of life that all of us know and love," said State Rep. Adam Holmes.
The Wilds was recognized by the USA Today as the #2 Safari Park in North America in 2022. Guests have the option to stay the night at the lodge, cabins, or the outpost, but this the RV campground will be the first of its kind for the attraction.
Construction began in August and is expected to be completed by late 2023 or early 2024.