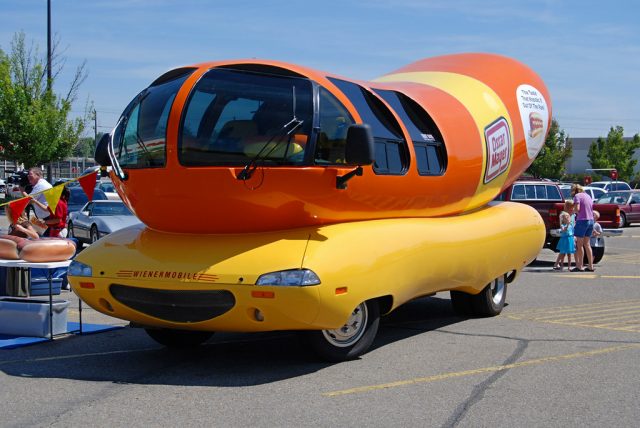 PICKAWAY – "Oh I wish I was an Oscar Meyer Weiner that was Id really like to be." well you can visit them in two weeks here in Circleville when they come to town.
The Oscar Meyer Weiner mobile will be rolling into town on Saturday, January 8, 2022, to the local Circleville Walmart where they will meet and greet with people.
Drivers called Hotdoggers by the company, will promote the company and its famous hotdogs during the event, they will also pass out Weinerwhistles a toy whistle you can only get from one of six Oscar Meyer Weiner mobiles that travel the country.
Fun fact: Only college seniors who are about to graduate are eligible to be Hotdoggers. Applicants should have a BA or BS, preferably in public relations, journalism, communications, advertising, or marketing
Hotdoggers only work for one year with the company, and only 12 people are selected each year out of the 7,000 applications they receive.
The giant hot dog on wheels will arrive in Circleville at 2 pm were you can relish the beauty of the vehicle, they will cut the mustard at 5 pm