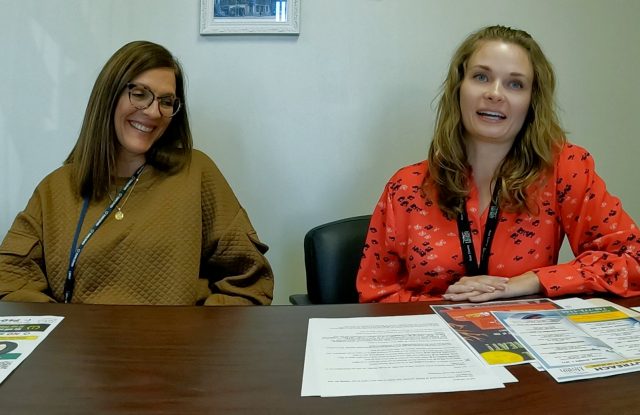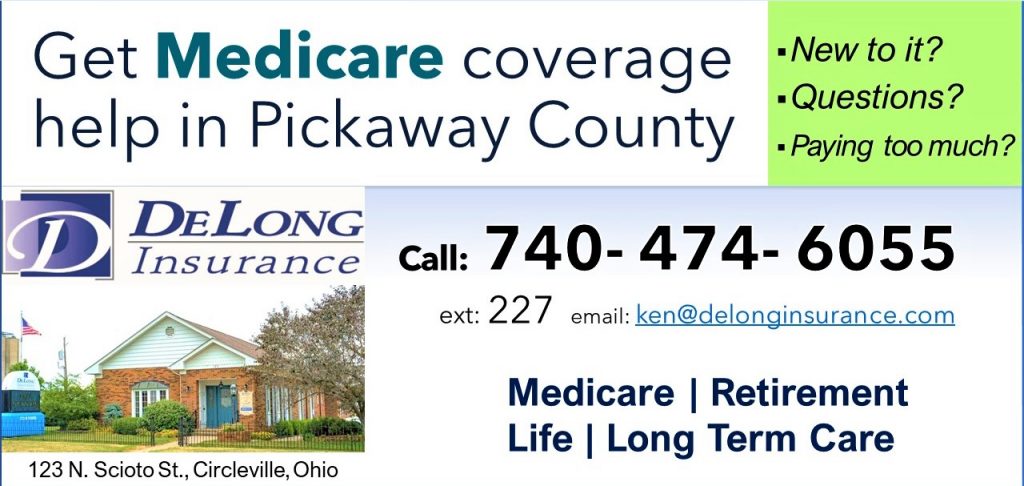 Chillicothe and Ross County — Instead of running the risk of breeding mosquitoes this season or next, you can bring in your junk tires for free this weekend.
When I first heard about this, at I thought it was another recycling event by the Solid Waste District. But instead, this is offered by the Ross County Health District to improve local health and sanitation by eliminating the possibility of water sitting in junk tires outside – a breeding ground for pests that is about impossible to drain out.
You can bring in up to 10 tires from passenger vehicles to the Ross County Fairgrounds from 8am to noon October 14th, and a crew there will unload them for you. You can even leave the rims on the tires.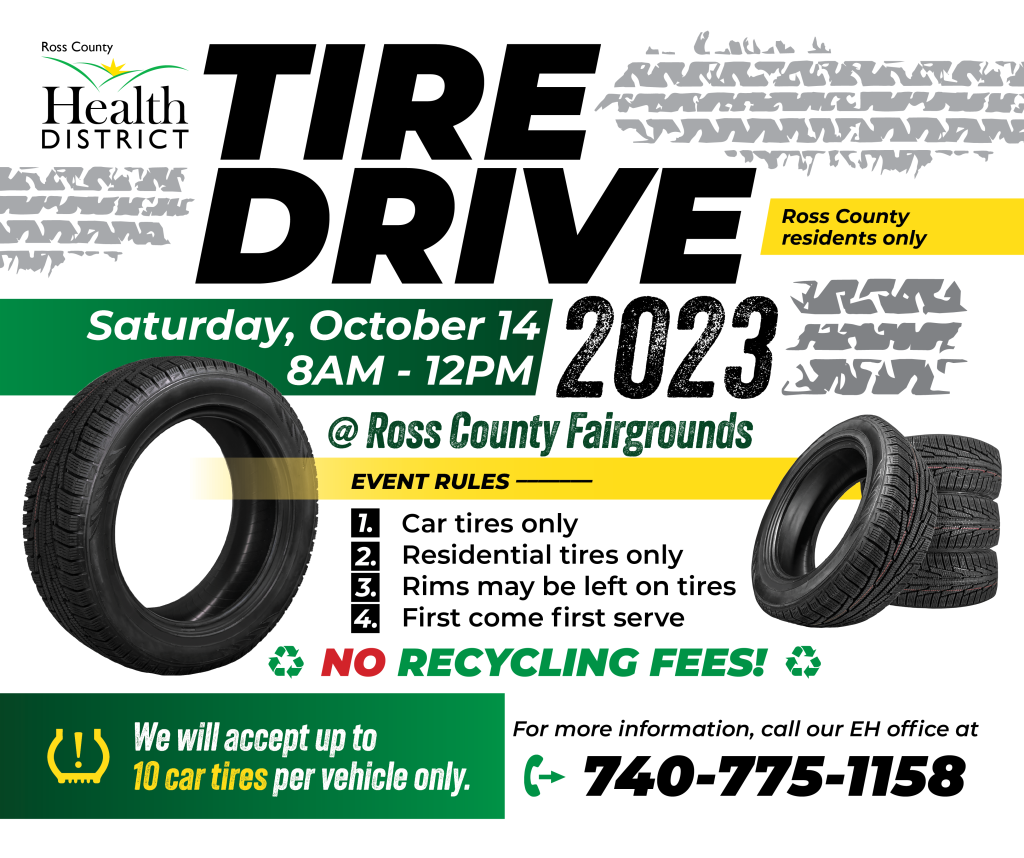 While I was asking the Health District about the event, I also had them mention other health-related events this month. Learn more in the below interview with Environmental Director Kelly Spindler and Health Communications Specialist Sarah Smith.
Events include:
Flu vaccination outreaches at various locations at various dates.
"Help me Grow" at "Truck or Treat."
"Cribs for Kids" in Pike County.
Patrick Park is officially opening October 19, and "Creating Healthy Communities" helped with it.
Find the Ross County Health District in their website or Facebook page.