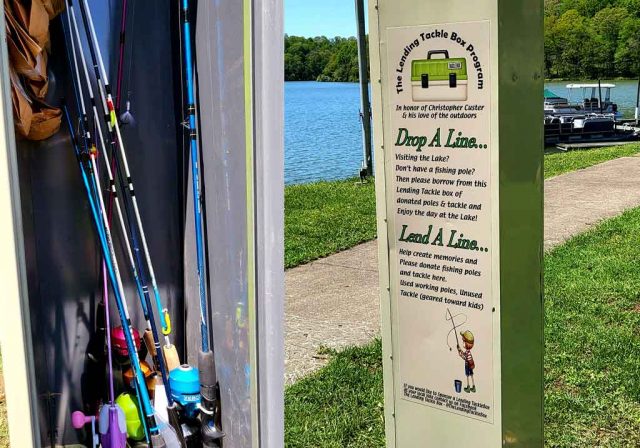 PICKAWAY – If you have been to local parks in Southern Ohio you may have seen these new boxes that have popped up offering free use of fishing equipment for everyone to enjoy.
The idea was inspired by the loss of Christopher Custer. He was an avid outdoorsman who enjoyed fishing, hiking, nature, etc. So the idea of doing something in nature on his behalf was perfect, it was just trying to figure out what to do. That's when Kimberly Taylor came up with the idea of Non-profit "The Lending Tackle Box." The idea was spurred off the blessing boxes you can find in front of churches and Government buildings.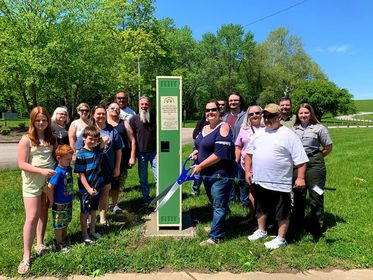 "We place a "tackle box" in local state parks, and inside is anywhere between 6-8 lined fishing poles, 15-20 tackle "bags", which have things like an assortment of hooks, bobbers, lures, etc. There is also a spot to donate unused tackle! This is for the public to use while at the park and for those who may not have the fishing gear to be able to fish. Lend a Line, Leave a Line-is our motto," said The Lending Tackle box.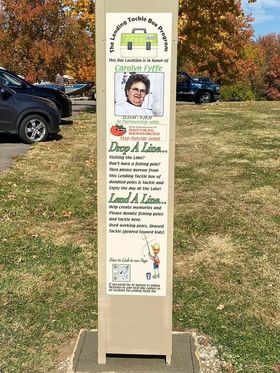 The Non-Profit works with ODNR, and The Army Corp., and has received grants, and sponsorships from several other businesses and Tackle friends. They work a lot on donations and family sponsors as well.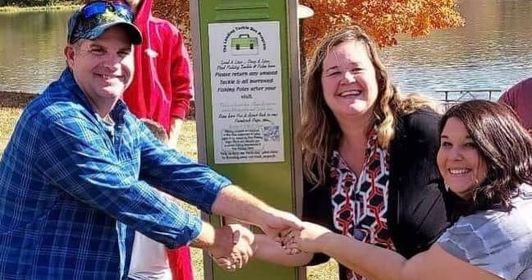 The first box was planted at Burr Oak State Park, where Custer enjoyed spending time, and it was a big success. The Army Corp. reached out before our second box was ever planted, saying that they loved the idea and wanted to help get them in every army corp-controlled state park in a tri-state area.
In 2022, the Non-Profit planted 7 boxes; Burr Oak, Caldwell Lake, Deere Creek, Ross Lake, Alumn Creek, Upper Sandusky, and closed the season with Hargus Lake being the final plant of the year.
This year they already have three more boxes in the books the first going in on 4/22 at Paint Creek.
"Our program runs a lot on Grants, family sponsorships, and donations. Families who reach out have the opportunity to sponsor their own box-or co-sponsor it. What that means is we apply for grants to pay for the box itself, and once it has been planted-the co-sponsor/family is the one who manages it. Checks on it to make sure it is well stocked etc. We also have families that sponsor a box in its entirety.
And then we have what we call "Pizza and Pole nights" Where a bunch of us get together at Christina's house and spend the night lining poles, making up the "tackle bags" and getting everything ready for the family and their dedication. The community is always invited for plantings, and we like to post about it on our FB page as well as put out rack cards and invites at local businesses! (We also give the families both rack cards and invites to distribute)"
"In my opinion, especially in this area, people have strong memories of being with parents, grandparents, siblings, friends etc. and spending the day fishing. Being in and around the water. These lending tacklebox boxes installed in the state parks allow families visiting the park- that may not have ever fished before, to grab a fishing pole and a tackle bag and create new memories that last a lifetime."
Check out the facebook group