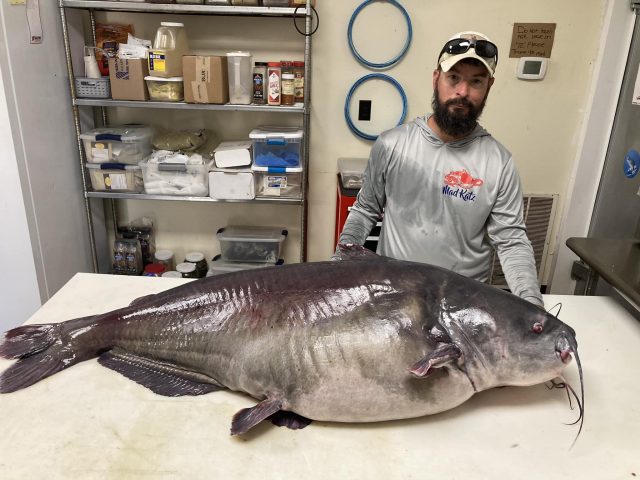 Tennesse – A record-smashing fish may officially break the state record in Tennesse last week.
According to Tennessee Officials Micka Burkhart caught a monster blue cat Saturday at 12:30 p.m. on the Cumberland River in Stewart County on skipjack and a 30-pound test line.

Offically weighed out by state officials at 118-pound 7-ounce blue cat will be a new Tennessee record pending verification and certification.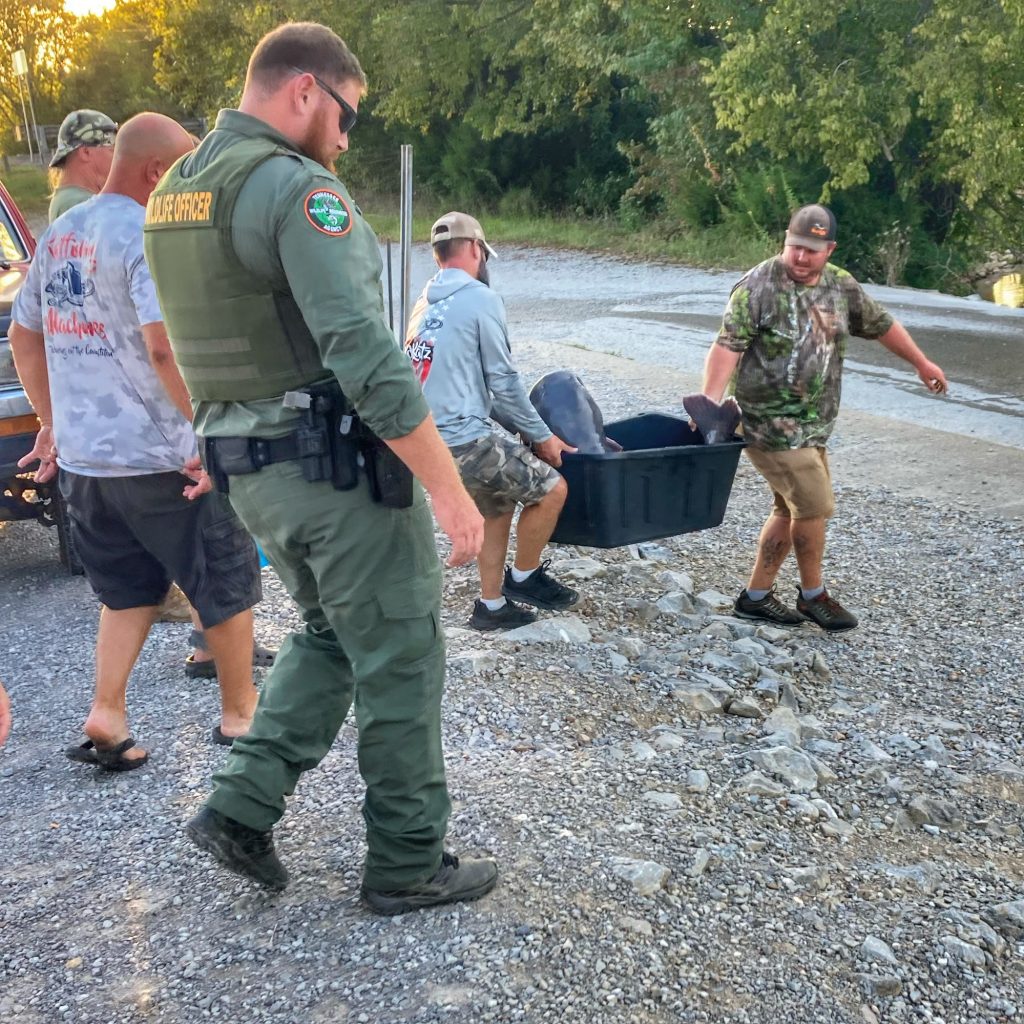 Official measurements:118 pounds 7 ounces54 inches long41-inch girth
The man, respecting the fish successfully released this pending record back into the Cumberland River to grow even larger.