PICKAWAY – A 29-year-old female was transported by medflight after crashing her car into oncoming traffic on Thursday morning, now more details have been released.
According to Ohio State Highway Patrol 29-year-old, Asia Skipper was heading westbound on Tarlton road in her 2018 Honda Civic when she attempted to merge onto US-23 Southbound and pulled into the path of a woman driving a 2011 Cadillac SRX going south on US-23. When the vehicles collided it sent the Honda into a spin and into a traffic pole. The collision ejected the woman from the vehicle where she was severely injured.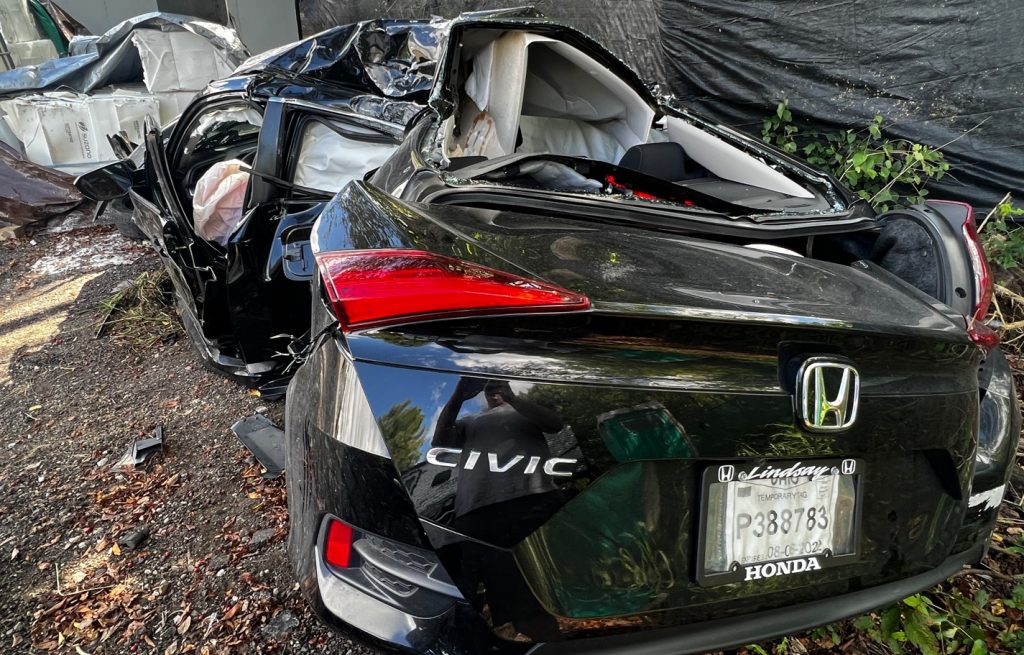 The report shows that Skipper was in the partial autonomous mode that's an option in her 2018 Honda Civic, this feature when enabled keeps the car within the lines without driver assistance. OSP reported that Skipper had driven through the red light and into the path of the southbound vehicle causing the crash.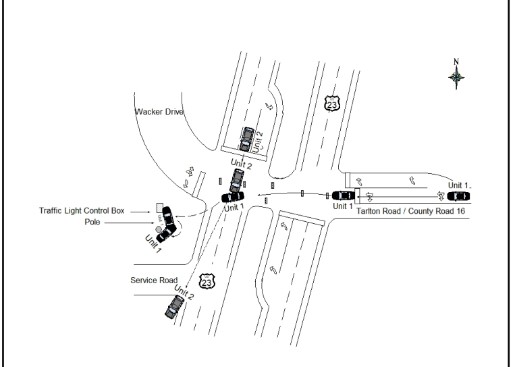 Skipper was flown to OSU Columbus in critical condition, the other driver had only minor injuries. Alcohol and Marijuana were suspected as part of the factor in the crash.