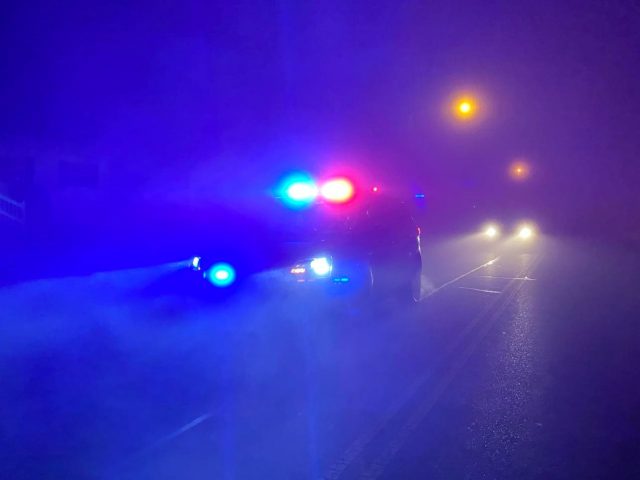 PORTSMOUTH – Thursday April 20th, at about 3:30PM, the Portsmouth Dispatch Center of the Ohio State Highway Patrol was notified by the Scioto County Sheriff's Office of two vehicles in Lucasville area pointing guns out of the windows. A short time later, both vehicles were located on U.S. 23 in Lucasville and a pursuit ensued.
The first vehicle, a red 2017 Kia Soul, crashed into concrete bridge abutment at the intersection of U.S. 23 and Houston Hollow-Long Run when attempting to make a turn. A Trooper stayed with the Kia and apprehended the 15-year-old driver who fled on foot. The driver was transported to Southern Ohio Medical Center for non-life-threatening injuries he received as a result of the crash.
The second vehicle, a black 2011 Hyundai Elantra, continued southbound on U.S. 23 with a Trooper and Deputy in pursuit. Shortly after entering the City of Portsmouth the Hyundai traveled left of center and struck a 2015 Dodge Challenger traveling northbound head on. The 17-year-old driver was taken into custody along with his 19-year-old and 22year-old passengers. All three occupants were transported to Southern Ohio Medical Center with non-life-threatening injuries. The driver of the Dodge was also transported with non-life-threatening injuries.
The occupants of both vehicles were uncooperative. The juvenile suspects were eventually identified as being from Kentucky. The 15-year-old is a reported runaway from Boyd County Kentucky. The 17-year-old is an unreported runaway. The other two suspects were from Kenova, WV. The black Hyundai had been reported stolen from Ashland, KY. The owners of the red Kia were contacted and were unaware their vehicle had been stolen from the parking lot of a hospital in Huntington, WV.
The Portsmouth Post was assisted by the Scioto County Sheriff's Office and the Portsmouth Police Department. OSHP is handling both crashes and all subsequent charges. The incident remains under investigation.