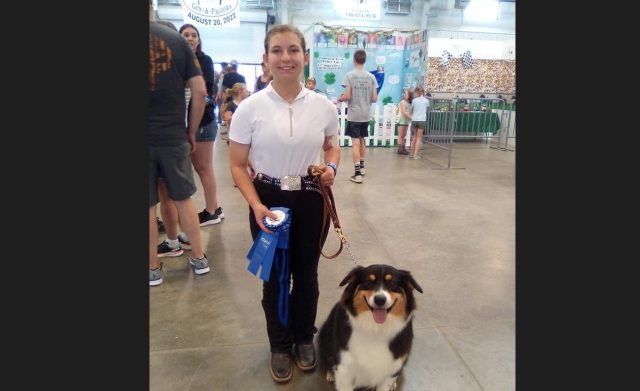 Pickaway – A Girl and her dog lit up the crowd last week at the Pickaway County fair and left with two first-place ribbons.
On Monday, June 20th Dog Fair exhibitors performed in Heritage Hall under 18 different classes for Juniors, split into age and experience.
16- Year-Old Patience Murphy and her Australian Shepherd were first-year participants of the Pickaway County Fair Dog Show, showing in Senior A Showmanship and Beginner Novice A Obedience. They took first place in both classes.
Murphy who attends Teays Valley, has been involved in 4-H for eight years. Rembrandt's Unique Echo (RUE) is a coming 2-year-old bitch registered with the AKC.