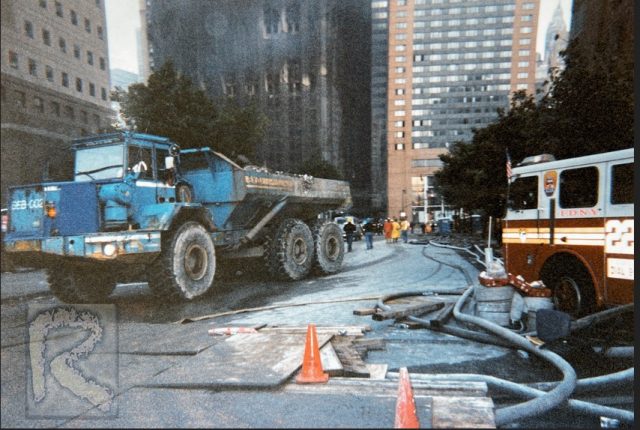 CIRCLEVILLE – 20 years ago 19 members of an Islamic extremist group known as al-Qaeda hijacked four airplanes on September 11, 2001, and carried out suicide attacks against several targets in the United States. Two of those planes were flown at full speed into the twin towers of the World Trade Center in New York killing thousands of lives.
Local New Yorkers were thrust into a battle zone, and for the first time ever, Circleville Business owner Richie Verito of Circleville's New York Deli opens up this week releasing never before seen photos of ground zero and talking about that day and the days after that ended him at ground zero with first responders.
Verito a New York native, talks about how it changed the lives of, his friends, family, and himself as they dealt with the after-effects of 911 in an area he called home.
" Felt like I was in the depths of hell standing in Lower Manhattan, the silence of what normally was a busy city was deafening," said Verito on the day he stood at ground zero surrounded in rubble
We plan to release the story at the end of the week recognizing the 20 year anniversary of these attacks. With the story, we will release two dozen never before seen photos of ground zero that were taken while emergency crews worked tirelessly to search for survivors of the attack.
All photos have been remastered from their original quality updated to improve clarity.