OHIO – Pickaway County Parks and Recreation announced recently that they were awarded a major grant to build a bridge across the Ohio-Erie Canal.
The awarded grant called ODNR Clean Ohio Trail Fund was submitted in 2019 but due to the pandemic was not awarded until recently. Awarded was $303,402 in Ohio state monies to build the access bridge between the newly developed Pickaway Trail on Canal Road, and Canal parks Towpath Trail.
The bridge will not only give trail users better access between the two trails, but it will also aid in giving much needed handicap access to canal trails. The bridge also serves as part of a larger plan to connect Circleville to Willamport through a series of trails and bridges including a future bridge over the Scioto River, and trails along an abandoned railroad line to Williamsport.
This connector bridge will allow residents to walk from Canal park via the bridge to Pickaway trail, to Calmus Swamp, a nature preserve located on SR-104.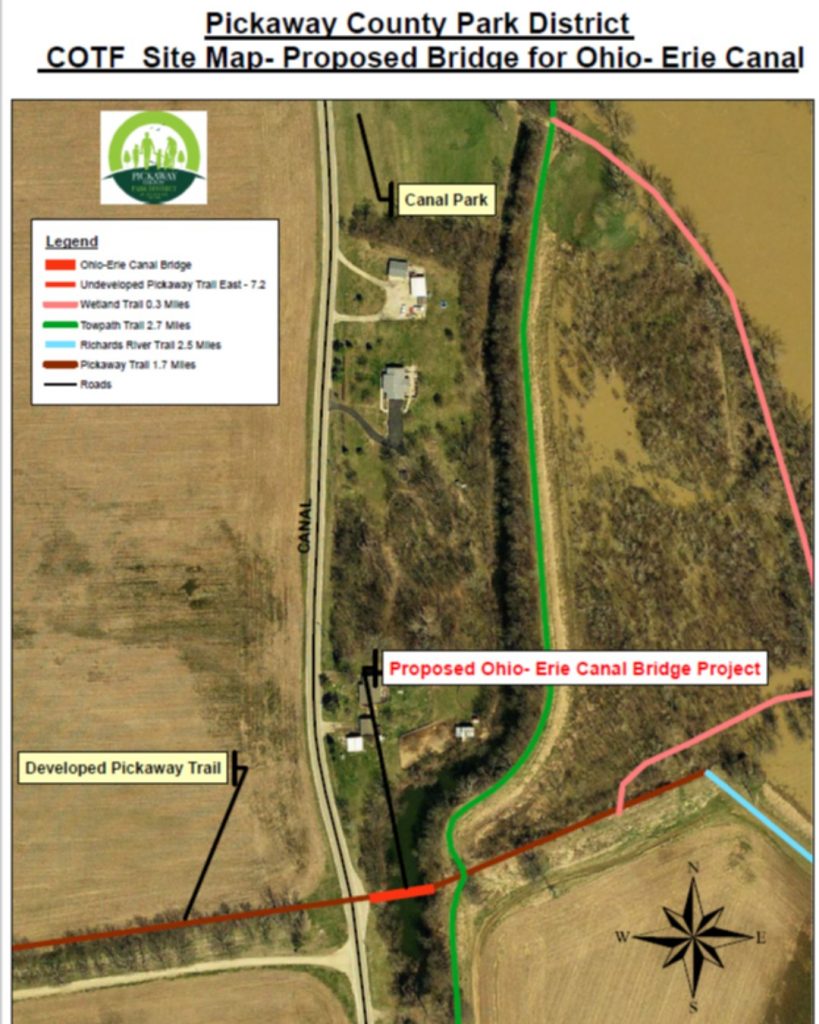 Currently, bridge engineering and design work has begun on this project and construction of the bridge is expected to break ground in the Spring of 2022.