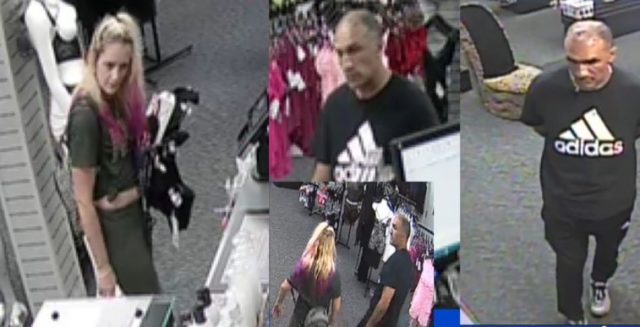 Columbus – On July 18, 2022, and July 19, 2022, these two suspects stole more than $1,000 worth of merchandise from the Lion's Den on Roberts Road.
The male suspect was wearing a black Adidas t-shirt and striped joggers. He has a receding hairline. The female suspect has long blonde hair with purple tips. She was wearing a backpack purse and carrying an armful of items.
Anyone with information on the identities of these suspects is asked to contact Det. Miles at 614-645-2090 or by emailing [email protected] Tips can also be made to Central Ohio Crime Stoppers at 614-461-TIPS.