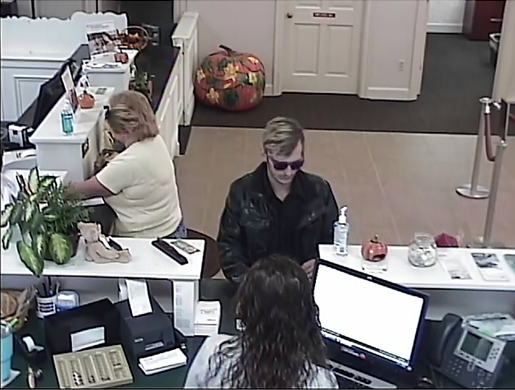 - Advertisement -
FRANKLIN COUNTY
After a 3-week manhunt, a suspect, Shane Harley Caven, has been arrested and charged in connection to a string of bank robberies that started in Circleville.
The Athens County Sheriff John Deak, the Federal Bureau of Investigation and other Central Ohio Law Enforcement agencies coordinated on the investigation and eventual apprehension of the suspect who was visiting a relative at the Riverside Hospital in Columbus. Investigators with the Columbus Police Department were responsible for interviewing and apprehending the suspect on Friday.
The string of bank robberies started on September 13th at approximately 10:20 am when he handed a teller a note at US Bank on East Main Street in Circleville, demanding money. After leaving, his next target was the Fairfield National Bank, which he robbed at approximately 11:30 am in Lancaster on West Main St in Fairfield County.
His final target was the Hocking Valley Bank on North Plains Road in The Plains at approximately 12:18 pm, located in Athens County. According to the Athens County Sheriff's Office, charges are pending for a yet unnamed accomplice in the bank robberies.
- Advertisement -